A New Way to Gain Work Experience Before Graduation
Published3 November, 2022
Photo credit Patrick Leung
Every student who graduates from every program at Capilano University has a goal: starting a career.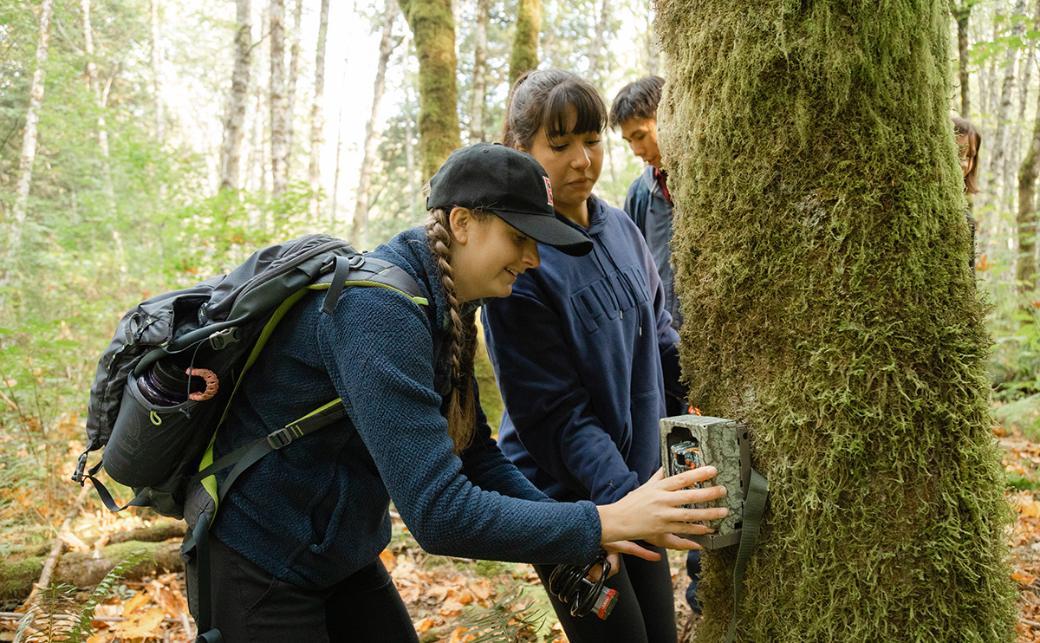 Metro Vancouver's spiraling costs of living combined with a tightening job market means new graduates need to be set up for success. CapU stands behind its graduates by offering a suite of practical and work-integrated learning (WIL) options.
The previous model for work-integrated learning was limited, with post-secondary institutions partnering with industry or community connections to arrange co-ops and internships for students. A new model was needed.
Baichoo is part of the WIL Co-Lab, a committee made up of staff and faculty champions from across the University's five faculties.
The Co-Lab has a three-year road map to enhance the WIL opportunities for students across CapU, which is directly tied to the University's Envisioning 2030 strategic plan and Illuminating 2030 academic plan.
The goal is ensuring the students who participate are receiving a distinct university experience – one that can only be achieved at CapU.
"We are encouraging faculty to explore and embed applied research, curricular community service learning, field studies and other innovative forms of WIL."
Those other forms can include short-term placements, virtual internships, hackathons, business cases and classroom projects spearheaded by students to help their communities.
Kick-starting a career with vital business experience
These hands-on settings can help accelerate a WIL student's progress toward a new career.
Ashika Eldhose, a student in the North American Business Management Applied Post-Baccalaureate diploma program, was searching for an opportunity directly related to her program, known as a curricular opportunity.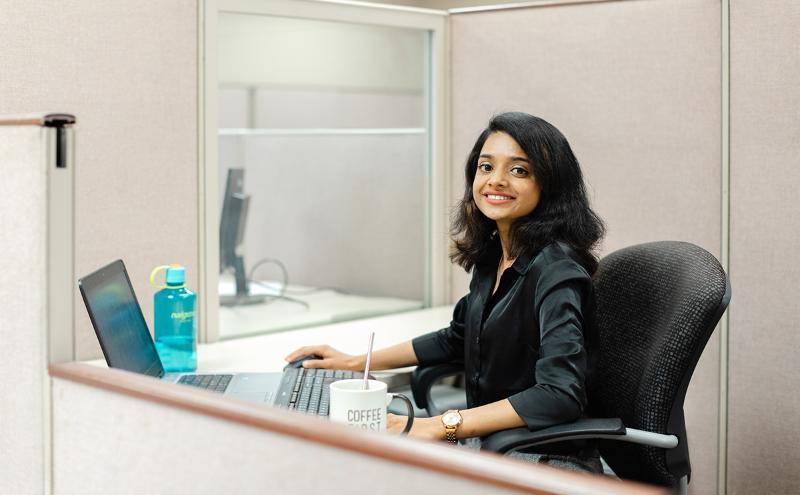 Staying close to home and thriving
There are also co-curricular opportunities for CapU students looking to gain work experience in an area around their program.
Jugad Dodd, a third-year Bachelor of Business Administration student, was looking for ways to apply the fundamental skills gained in his BBA to real-world settings and started work as a research assistant at CapU.
Practical Learning at CapU
Practical learning lets students gain experience in their fields and gives our community partners a range of support on their projects.
Find out more
Baichoo agrees. A key component of WIL at CapU is being able to take the knowledge students gain from their placements and turn it into functional skills to apply in the workplace after graduation.
"[WIL] leads to development of self-confidence, soft skills and improving their employment prospects through networking."
"Regardless of the WIL type, students who engage in this type of learning will be able to apply concepts/theories learned in classrooms to the world," Baichoo said. "WIL prepares students with skills and experience needed to be successful in their work and their lives."