Drawing on Heritage
Published26 May, 2022
Photo credit Samuel Johnson, JoWayne McFarlane
CapU animation student develops new techniques to better represent Black hair in animated productions.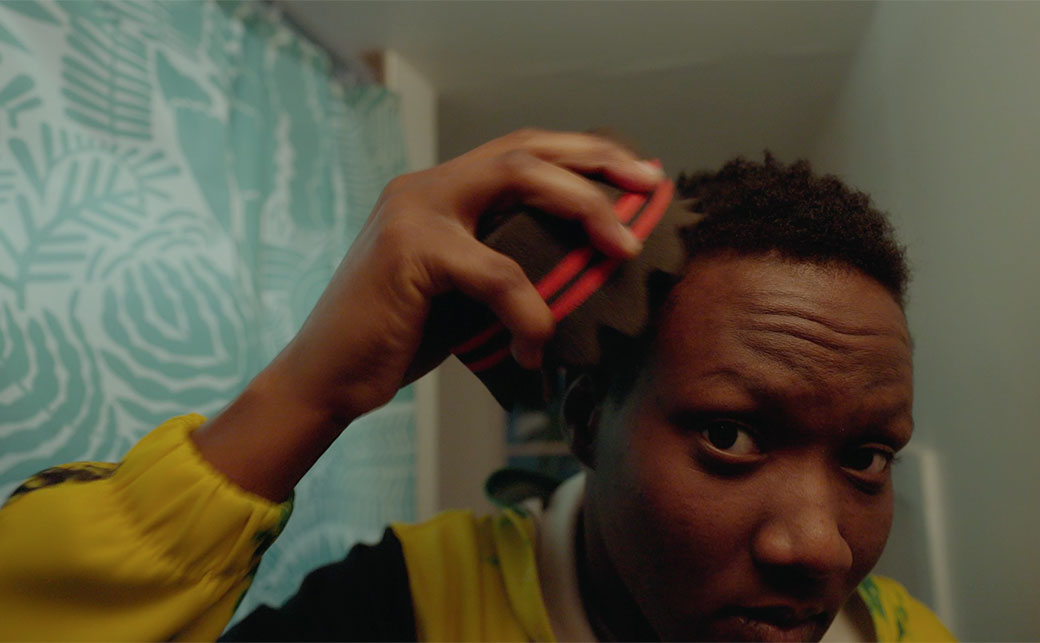 As a child growing up in Jamaica, JoWayne McFarlane was fascinated by cartoons, comics and graphic novels. The aspiring artist would constantly get in trouble for drawing animated figures in the corners of exercise books at school.
While McFarlane loved the art form, they couldn't help noticing there were no characters that looked like them.
"Not seeing Black characters makes you feel less than," McFarlane explained. "Like you don't meet the standards for beauty. You don't feel part of the community."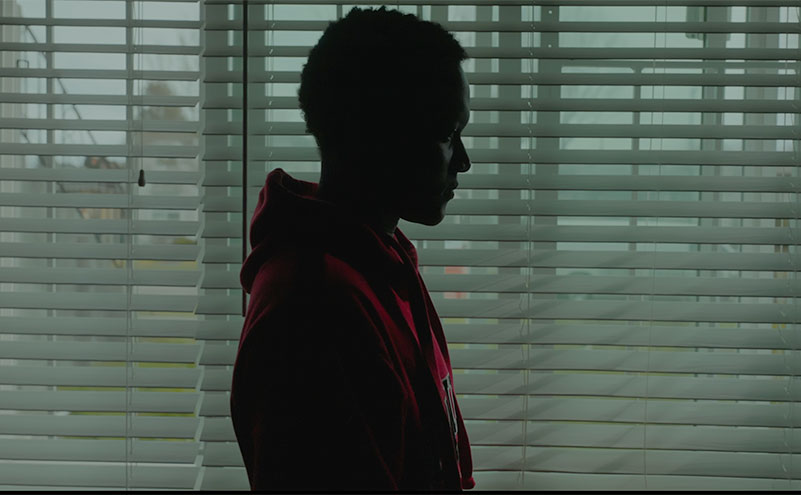 The first time they saw an animated character of African heritage was in a Captain Underpants book they found at a sale in the school library.
McFarlane was immediately drawn to the character of George Beard, a precocious Black fourth-grader with a tie and flat top haircut, and at last felt understood.
"When you see a character you're able to connect with, you're more invested in the story," McFarlane said. "I could see myself in that character and feel how he felt."
The book inspired McFarlane to keep drawing and learning about animation through self-directed study, and experimenting with creating characters of African heritage.
In 2016, their efforts earned them a scholarship in CapU's summer Animation Fundamentals program and, in 2019, a place in the 2D Animation and Visual Development program, where they continued to develop characters reflecting the Black community.
"A lot of what I do is influenced by the need to represent myself and to show more of my culture, my story and background," said McFarlane. "I think that's much of what helped me stand out growing up and as my portfolio grew."
An industry-wide problem
Historically, 2D animation studios haven't invested much time in authentically representing characters with African heritage.
CapU animation instructor, Juan C. Lopez de la Torre, explains that in traditional animation, there is a tendency to simplify and exaggerate, which can lead to misrepresentation and stereotype reinforcement if not treated carefully. And when Black characters are created, they tend to have stereotypical hairstyles such as curls with simple shapes.
In early 2021, Vancouver-based Atomic Cartoons decided it was time to address this issue, so they reached out to Mitacs, a national research organization, to secure research funding.
Recognizing CapU animation programs for their strong focus on drawing, Atomic contacted the University to find a 2D animation student who understood Black hair and who could do the research. Faculty members in the animation department suggested McFarlane as the perfect fit, given their interest in the subject and artistic skills.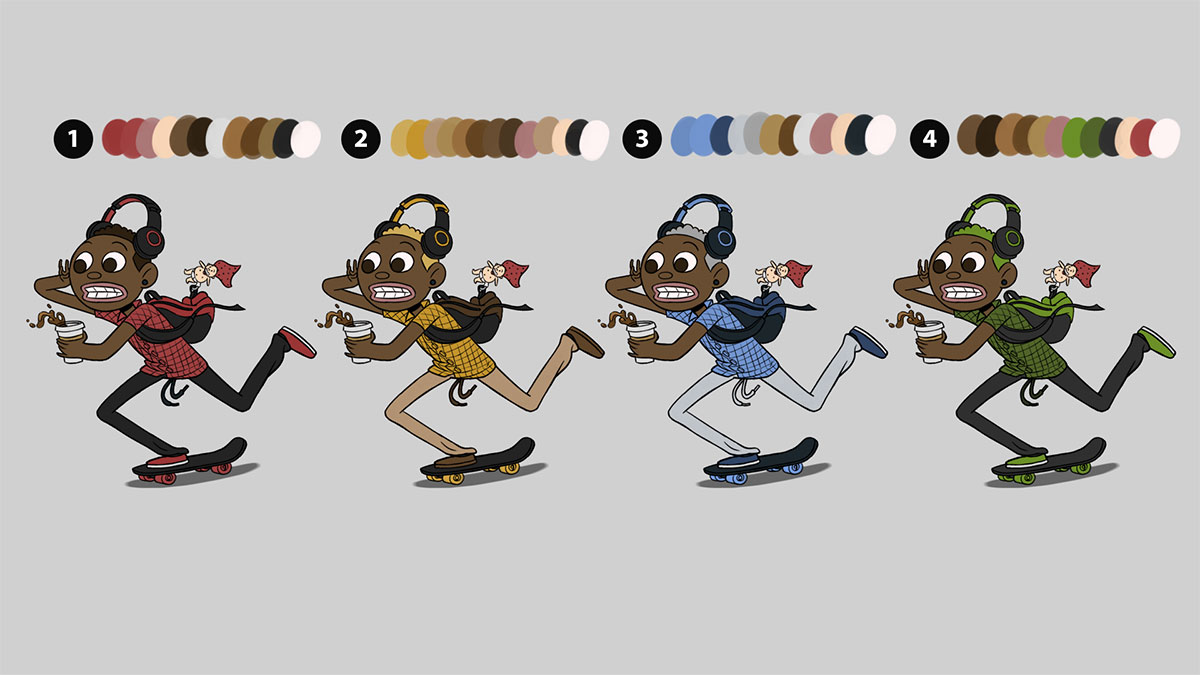 To set the stage for McFarlane's success, De la Torre, who is also a research and development technical director at Atomic, worked with colleagues at Atomic and Mitacs to develop the research framework, establishing the scope, background and problem to be solved.
"This project gave me the opportunity to dive into the topic with openness, rigour and respect," De la Torre said. "I tried to learn as much as possible, from what it means for a kid with African heritage to see their hairstyle represented on screen and how that gives studios the responsibility to put in the extra work to represent their heritage in a way that feels authentic."
From September to December 2021, De la Torre met with McFarlane weekly to review their progress and to coach and guide, bouncing ideas back and forth and adjusting the approach where necessary. Once the talented student was on track, there wasn't much to do but watch McFarlane create ground-breaking work.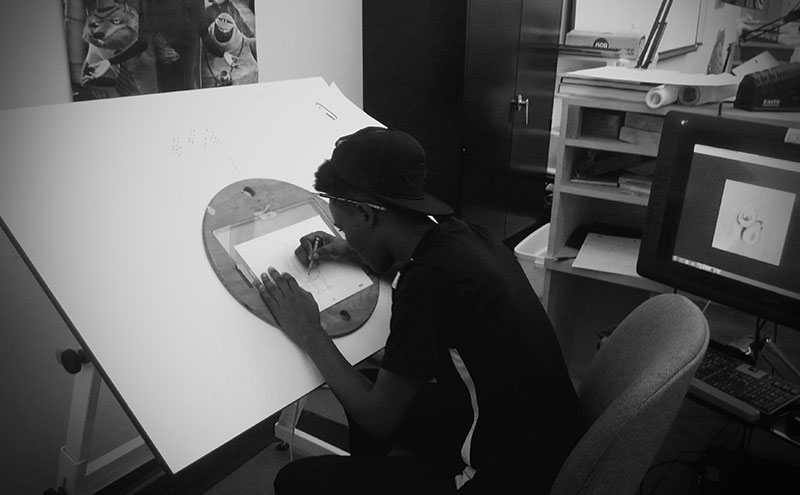 It's all in the details
To represent a character with African heritage authentically, details are important.
The challenge was to develop techniques to create a wide range of common hairstyles in the Black community, such as braids, dreadlocks and curls, without increasing the workload of animators along the production pipeline. This meant developing simple procedures and mitigation measures for adding more realistic texture, volume and colour to black hair.
It's a lot of work to get the patterns correct, says De la Torre. "The complexity of the character increases and the work to get the character's motion right gets more complicated down the line." But to McFarlane and De la Torre, it's well worth it.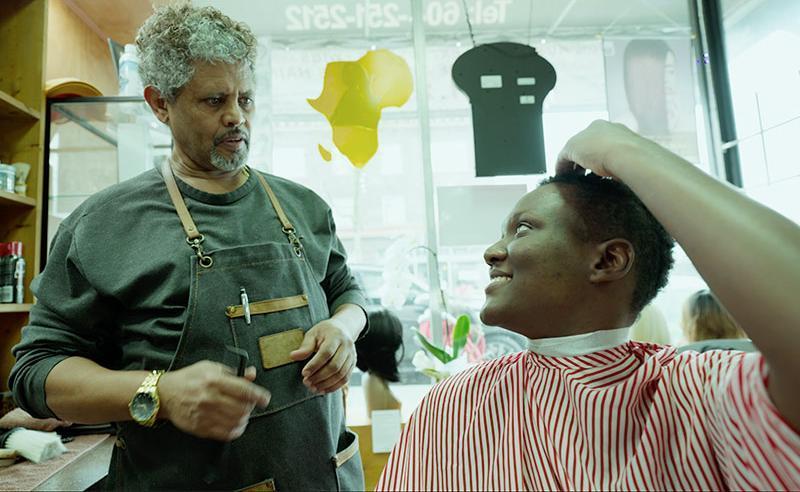 "Those details are crucial for a little kid watching black representation of a character that is supposed to reflect themselves, who they are and how they are accepted and treated," McFarlane said.
The techniques McFarlane developed are already being applied in productions at Atomic, showing it's possible to scale it in production.
McFarlane hopes it becomes a new standard.
"The more Black heritage that gets into production, the more beneficial it is, the richer the story, the more meaningful the characters," McFarlane said. "I learned so much and I'm hoping that I can continue to be a part of the change in the future."
De la Torre hopes the next generation of students can benefit from the lessons learned on a project like this.
"Having a structure to follow of very rigorous research, testing, documenting and sharing can be applied to industry and the classroom." He recommends, "diving as deep as you can, taking notes, not being afraid to test new things, and once you achieve something new and unexpected, share it."
Samuel 'Johl' Johnson is a filmmaker and cinematographer whose work is inspired by life, culture, art, technology, passion and humanity.
While working as a multimedia designer and software engineer more than a decade ago, he began filming documentaries, commercials, corporate videos, and wedding films. After some time, he soon discovered that his ability to tell stories visually was a gift that he could not ignore.
As many who have worked with him can attest, Samuel's avid pursuit of excellence and keen eye for detail sets his work apart.