Alumni Q&A: Lonny Eagleton
Published9 March, 2023
Photo credit Lonny Eagleton and Patrick Leung
Professional musician Lonny Eagleton, recipient of the Creative Award at the upcoming Alumni Awards of Excellence, shares what inspired him to pursue a career in the arts.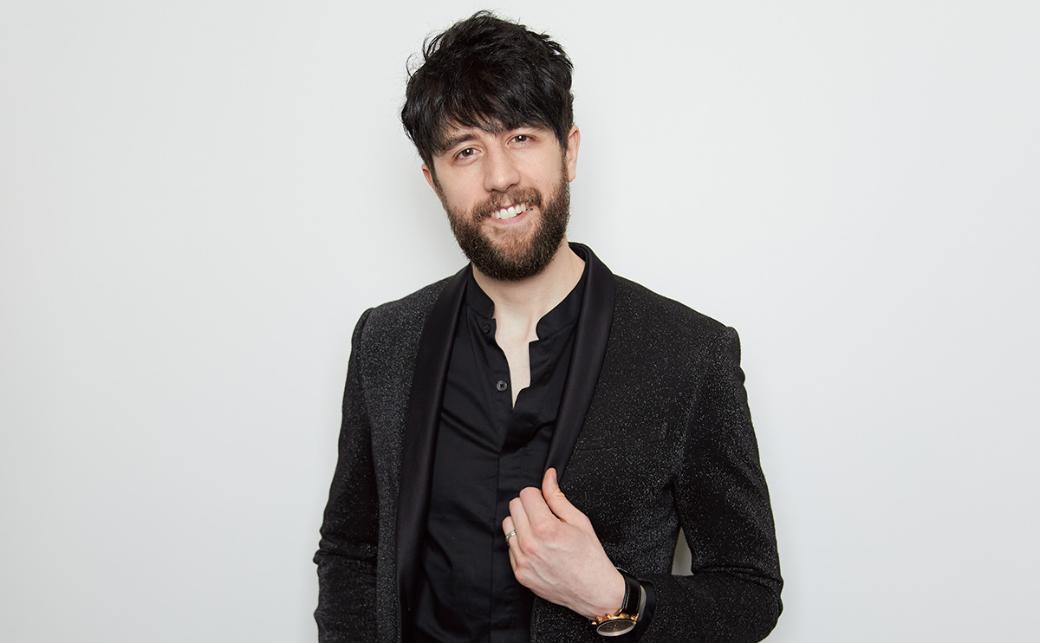 CapU alumni Lonny Eagleton is a professional musician and bass guitarist for the rock band Black Veil Brides.
When he's not working in his Vancouver studio, he can be found touring the world with various groups.
In previous years, Lonny has performed with artists such as Vanessa Hudgens, Shawn Hook, Andy Black and Hailee Steinfeld. He has also performed on The Today Show, Jimmy Kimmel Live, The Juno Awards, Much Music Video Awards, not to mention headlining large music festivals.
CapU is proud to honour Eagleton with the Creative Award, sponsored by the North Shore News, at the upcoming 2023 Alumni Awards of Excellence.
We asked Eagleton to reflect on his career since graduating from CapU.
Alongside your band, Black Veil Brides, you have released many critically acclaimed records that have placed on the Billboard Rock Charts. What led you to picking up the guitar, and how did you start carving your path in the music industry?
When I was 12, my dad put on an AC/DC album during a family road trip. Those riffs struck a chord with me, and that's what sparked my initial fascination with music and bands. It wasn't long afterwards when I received my first guitar and was instantly hooked.
From there, music took over me in a way nothing else ever had before.
At the 2023 Alumni Awards of Excellence, you will be honoured with the Creative Award. One of the criteria for this award is the ability to act and not settle for the status quo. Can you describe where this mindset comes from?
I suppose my work ethic simply comes from a place of wanting the dream more than anything else in the world. If you truly want something for yourself more than any other desire, then you'll do your absolute best to make it happen.
When I was 15, I recall somebody telling me that the morning after Michael Jordan wins the championship, he's back out on the court practicing his free throws. I'm not entirely sure how true that is, but I believe that sort of work ethic is required if you want to get to the top, especially in a field as competitive as music.
The COVID pandemic brought a lot of insecurity to the performing arts and music industry, but you found an innovative way to stay connected with other musicians and fans. How important was it to keep that creative flow, and how hard it was to do it with such uncertainty?
The pandemic was difficult for me in the way that I had hundreds of concerts booked, which were all cancelled. Financially, that was a challenge, yet the silver lining is that it forced me to get creative and come up with other avenues to work in my field. Although my performing gigs were taken away, I was lucky to stay productive in the world of producing music in the studio, music videos, live-streamed concerts, remote guitar teaching and running my YouTube channel.
There's always a solution to any problem if you're flexible enough, willing to learn new skills and remain level-headed in the face of change.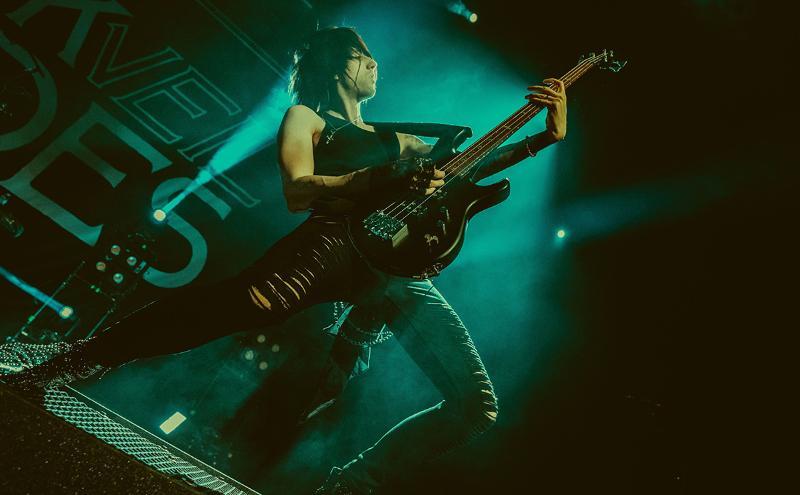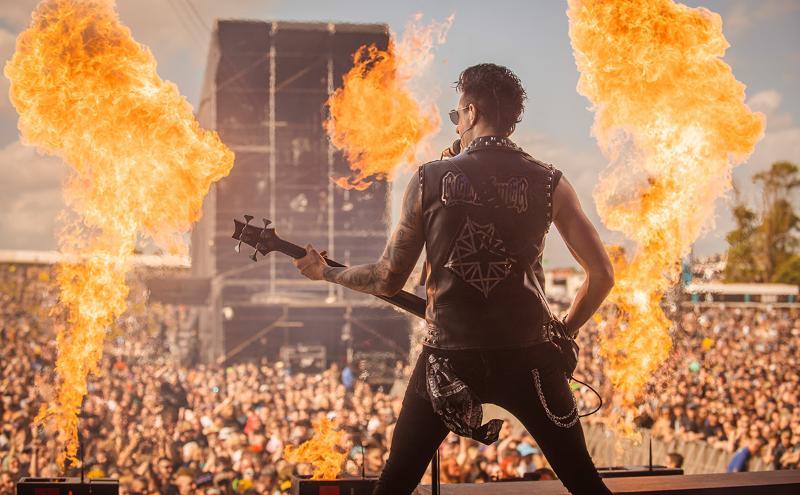 You have built a strong community through social media and have been using your platform to not only showcase your work but to also educate about the arts and the business side of music. What advice would you give to your fellow alumni looking to pursue a career in the arts?
In the end, the choice to pursue a career in the arts comes down to the question of leading an easy life versus a fulfilling one. You must always strive to be at the top of your potential, but really what it comes down to is learning how to network and learning how to think of your art as a business.
You need to get your name out there and make people aware of who you are and what you're trying to do. The ideology 'Working 60 hours, so I don't have to work 40 hours' often comes to mind.
Alumni Awards of Excellence
Congratulations to our five extraordinary 2023 Alumni Awards of Excellence recipients.
Meet the Award Recipients
Last summer you had an opportunity to perform before KISS at Download festival in the United Kingdom. What is next on your bucket list?
The success I've experienced so far in music has come largely at the expense of my personal life. I've always put music first and, as a result, didn't have much of a life outside of that through my 20s.
On the one hand, I believe that is why I've been fortunate enough to accomplish many of my goals, yet these days I am doing my best to prioritize family and relationships outside of work to the best of my abilities.