Exemplifying Excellence
Published2 March, 2022
Photo credit Alia Youssef, Steph Townsend
An event cancelled by COVID highlights inspiring CapU alumni.
March 12, 2020: the night of the Capilano University Alumni Awards of Excellence.
The awards ceremony is an annual event celebrating five distinguished alumni who have gone above and beyond to make positive impacts within their communities and work.
It is also the perfect excuse to get dressed in your finest outfit, meet fellow alumni and catch up with friends, sip a glass of prosecco and talk about the good old days.
Imagine it: it's a full house, and the venue is decorated as a 1920s circus lounge. Looking up at the multi-coloured lights dangling from the ceiling, you almost run into a juggler, their bowling pins flying through the air. Acrobats perform, and mesmerized by their talent, you and your friends sit down to watch as a jazz trio plays in the background.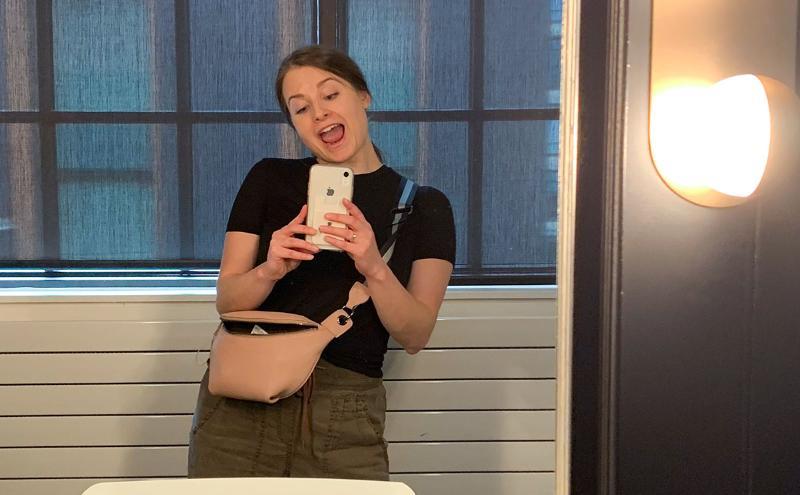 This was the plan, at least. But unfortunately, it's a night that never happened. An hour before the doors opened to the alumni event of the year, COVID shut down the world.
I remember being in the change room, taking a photo and telling my friends how excited I was for the first big event I had planned as CapU's Alumni Relations Officer. Then, suddenly, I received a text saying the event was being shut down, and I had to go back out to help clean up.
Five months of hard work was gone in an instant.
I wanted to cry, but we had to contact all our guests to tell them the event was cancelled. I'll never forget calling our award recipients to tell them the news, especially as two of them had flown into town to attend the event.
Jenny thought about the people her organization was trying to help. While originally Jenny had believed the answer was providing food and clothing to residents, she realized the root of their issues was often grounded in the loneliness and isolation they faced.
The Whole Way House organized games nights and sit-down dinners to provide avenues of community connections and support, but the pandemic threatened all of that.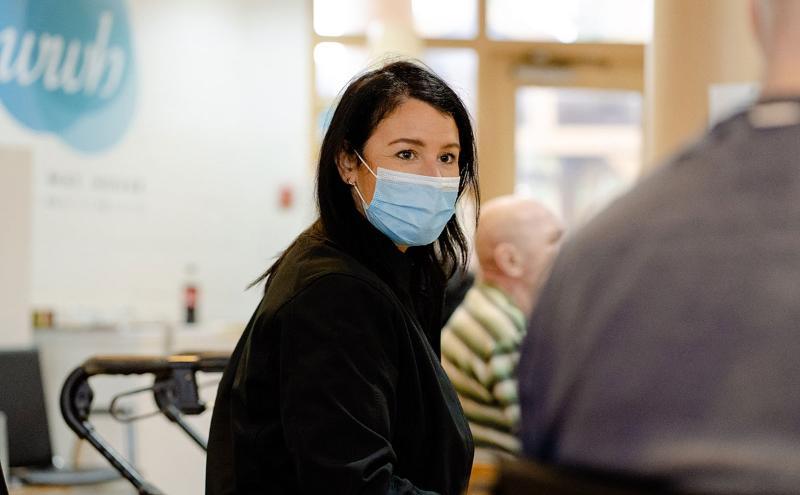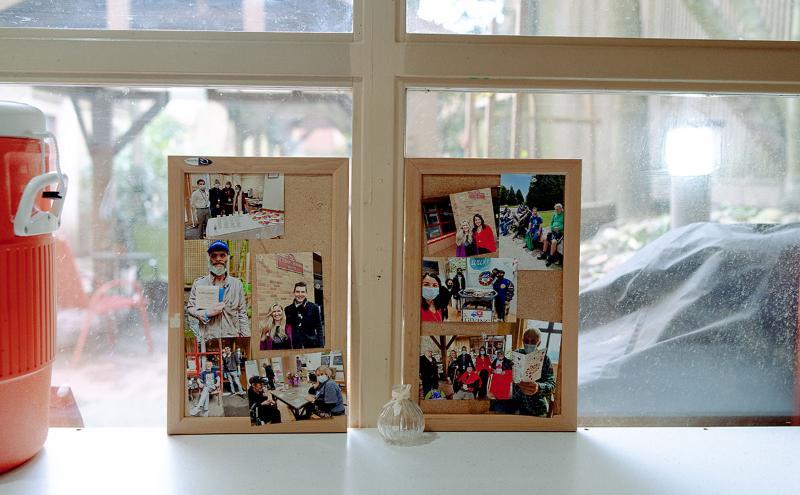 There were rumors that the government would be introducing a 14-day quarantine upon return to Canada. She couldn't be away that long; Jenny knew it was critical for her to be back at work.
"I knew right away that I had to get off the flight," she said.
She jumped out of her seat, informed the flight attendant, and left her luggage behind on the plane. That same afternoon she was back in her office, meeting with her team.
It was a scary and uncertain time with rumors and general anxiety circulating among vulnerable populations, including those living on the Downtown Eastside. It was crucial that a trusted person could provide support and services.
And that's what Jenny and her team did. Within a week, the Whole Way House partnered with BC Housing to run a food delivery program to directly serve people who were self-isolating.
"We surveyed the residents to gain feedback on the meal delivery program, which was overwhelmingly positive," said Nick Chapman-Jones, program manager at Whole Way House.
"They said the meals were helpful, but the most important part was the human connection and check-ins they got from us each day."
Chapman-Jones attributes their success to Jenny's vision and leadership.
"It was incredible. It was a really difficult time," Jenny said. "I felt a lot of pressure, especially when you didn't know what this virus was, and the people we saw dying were the elderly, and that's the community we are serving."
Jenny could have been in quarantine for 14 days. Instead, in two weeks, Jenny's organization provided care and protection to more than 600 vulnerable seniors.
Inspired by alumni
Eighteen months after the cancellation of the 2020 Alumni Awards of Excellence, I returned to my office for the first time. It was cluttered with signage, tablecloths and program booklets from the Alumni Awards that never happened.
It was an eerie reminder of all we had gone through.
As I cleaned the office, I noticed our Alumni Award trophies still sitting in their boxes. I knew our award recipients deserved better, so I reached out to each of them, asking if I could deliver their award personally to celebrate with them.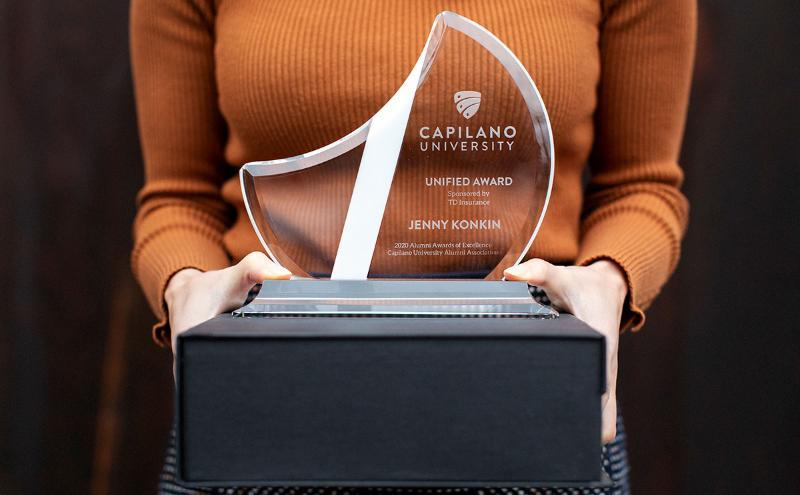 When I met Jenny, she told me her story. The Alumni Awards had changed her life — by pushing her vacation back just one day to attend the event, she stayed in Vancouver during a critical time for her community.
Our alumni drive positive change and inspire others to act. Jenny illustrates the commitment our alumni have to the goal of making the world a better place. She goes above and beyond to make sacrifices and better serve the communities in which she lives and works. Her actions show what it means to be committed to those who depend on you.
Alumni like Jenny inspire me and the work that I do, and that's why the Alumni Awards of Excellence are so important to me. I hope you find inspiration in their stories too.