Leaving a Legacy
Published10 May, 2023
Photo credit Destination Vancouver
How conferences go beyond the bottom line.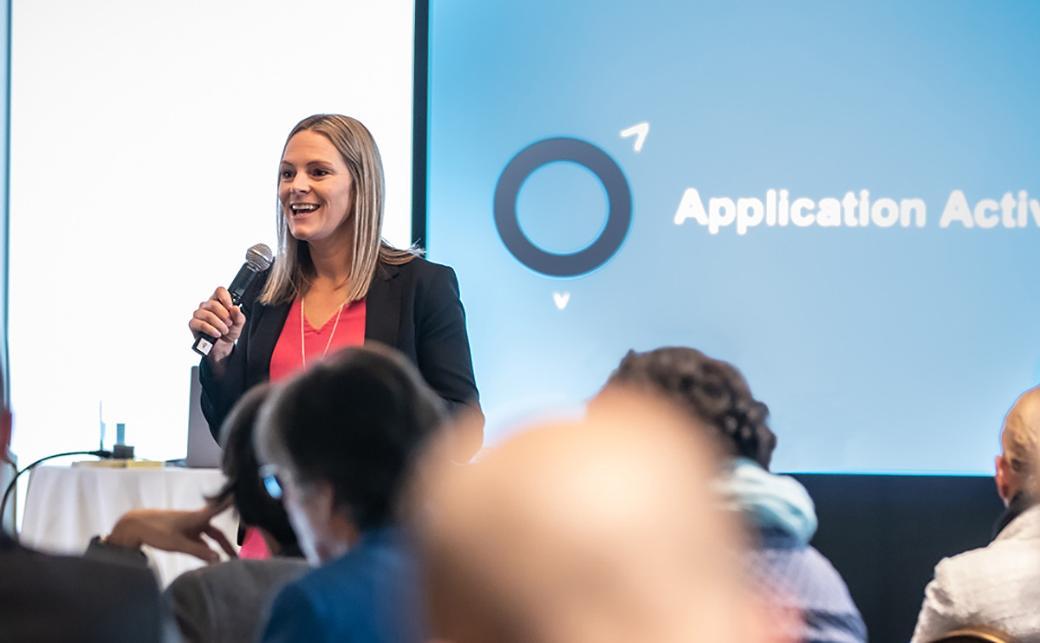 With its mountain views, cobblestone lanes, ocean breezes and a cornucopia of cultures, Vancouver presents the best of city living in nature's backyard. Vancouver is one of Canada's premier tourist destinations, attracting millions of people yearly, making it a global destination for conferences and meeting events.
Apart from the economics benefits of hosting conferences in Vancouver, questions remain about the short- and long-term impacts of these events across five categories: economic, environmental, political, social and sectoral.
From this, a research project was born. Destination Vancouver, part of a global alliance called BestCities Global Alliance, was working for the last several years on measuring the impacts of conferences and meeting events beyond economic impact.
The partnership between Destination Vancouver and Capilano University was announced in 2022 launching a research project designed to quantify the impacts, benefits and legacies associated with Vancouver's role as a host city for international conferences, congresses and events.
For Destination Vancouver, it was an easy choice to partner with CapU.
"We wanted to make sure we worked with a local educational institution and it's unique that CapU has a School of Tourism Management" explains Michael Drake, director of sales, meetings & conventions, Canada & international for Destination Vancouver "They were willing and engaged, making it an easy partnership."
School of Tourism Management
CapU's School of Tourism Management can guide you to a rewarding career in some of the most beautiful places in the world.
Find Out More
The research was led by CapU faculty members Jeff Wahl and Kara Walker from the School of Tourism Management's Centre for Tourism Research. They both brought their years of expertise to the project, with Wahl handling research and methodology and Walker examining events and conferences.
"When you get into the industry of meetings and conferences and bidding for them, the host destinations are hoping they can show an advantage because they are adding a component of impact and legacy measurement," Walker said.
The team was also able to bring on two CapU students, Rakeli Maina and Georgia Phillips, to assist in the research project thanks to a Mitacs grant.
"As a student, I knew the prospect of engaging with people from different industries. It was a great opportunity to network and learn about the tourism industry," said Maina, explaining why she was drawn to the research project.
From March to October 2022, the team collected data through surveys at five conferences that represented different industries – the GLOBE Forum 2022, the Canadian Institute of Mining and Metallurgy Annual Convention and Expo, the Pediatric Orthopedic Society of North America Annual Meeting, the 61st International Spinal Cord Society Annual Scientific Meeting and the World Lottery Summit 2022.
Findings were presented at the BestCities Global Forum hosted in Vancouver in December 2022, and the team recently completed the research and final report.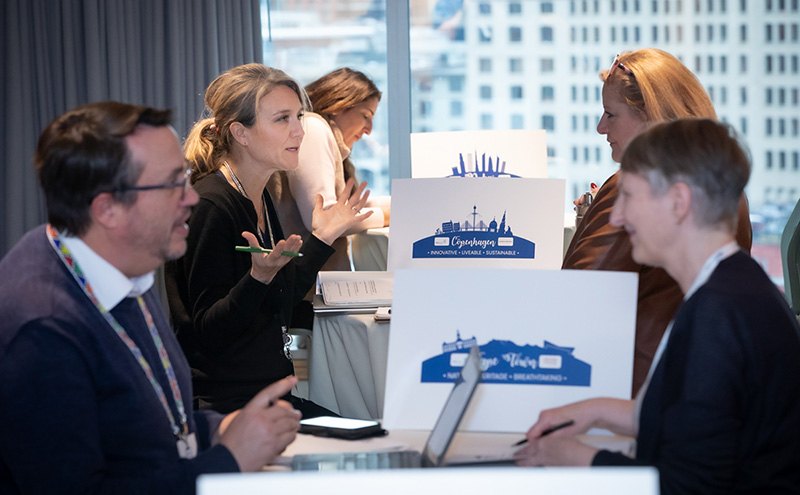 It's not (all) about the money
Wahl's initial sense when hosting conferences was that these events are directly focused on making money and the traditional bottom line. Through the research, he discovered some focus placed on improving the community through improving the environment and sectors that people operated in.
All about connection
For Walker, Wahl and Maina, what stood out the most was the realization of the impact of in-person conferences in a world grappling with a pandemic.
"We need to show the value of why we are in person. Why do we want to host meetings with global representatives who will have to travel to be here with us?" said Walker. "The more people engage with each other, the more they go outside of the conference room and the more they engage with local businesses. The more they want to revisit the destination."
Wahl expected that people's preference would be turned towards online meetings, but was pleasantly surprised to find that conference attendees found value for in-person conferences.
"In-person conferences bring people together from all over the world to share the impacts that we saw," said Wahl. "You're not going to get that from a virtual meeting."
"People at the conferences were more willing than ever to connect after being a part for so long," said Maina.
Passing the torch
While the team has finished with the legacy impact research, they have made an impact of their own in the tourism, conference and event industry.
"We've left it at a point where Destination Vancouver can continue measuring impacts moving forward, and for other associations in other parts of the world who host these types of events to continue forward," says Wahl. "So that's really exciting."