Alumni Q&A: Maryam Antikchi
Published30 March, 2022
Photo credit Steph Townsend
Maryam Antikchi is helping farmers create sustainable food systems.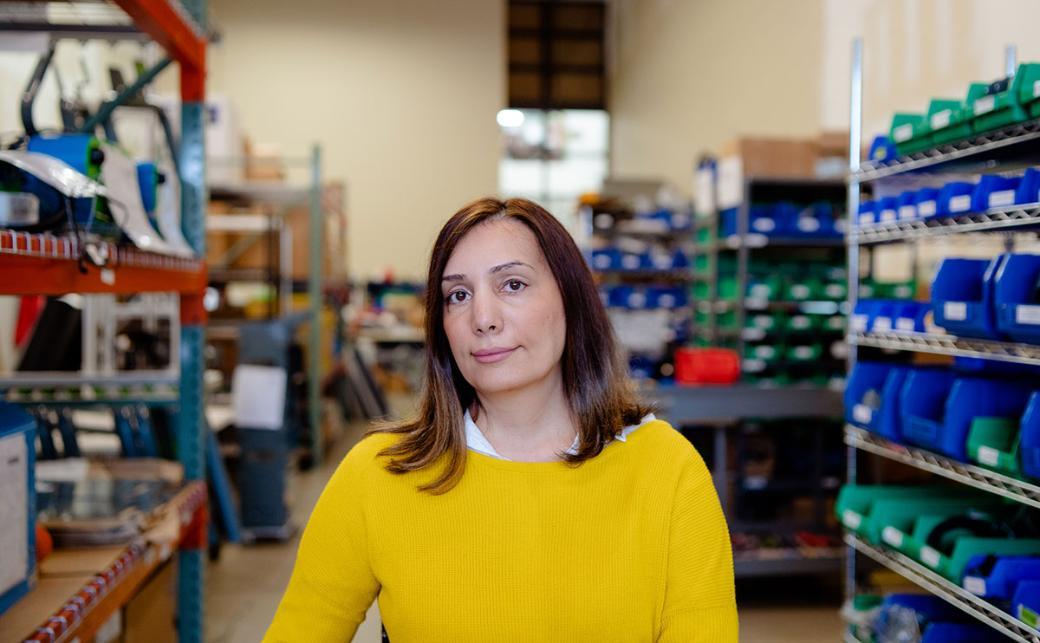 Maryam Antikchi is the Founder and Chief Technology Officer of Ecoation. Her passion for clean technology, supporting family-owned businesses and amplifying voices of women leaders are what inspires her.
Maryam's work combines robotics and artificial intelligence to help farmers create a sustainable food system. Maryam shares with us how women in tech are paving the way for a more sustainable future.
CapU is proud to honour Maryam Antikchi with the Unified Award at the upcoming 2022 Alumni Awards of Excellence. Her interview has been edited for brevity and clarity.
Who or what led you to pursue a career in STEM?
I don't think there is a single person I can point to, but my parents helped develop my curiosity when I was young. They encouraged an environment and focus on science and technology, from attending classes after school to reading books to taking part in extracurricular activities.
How do you see the future of women in STEM?
It was not until the first year of university that I realized being a woman in STEM is an exception! It made me feel both special and sad. I learned along the way that what determines the trend is the environment that girls are in while growing up.
It's slow progress, but recent trends have been moving toward the right direction of having more and more women and girls in STEM. We must continue creating environments for women to learn and feel confident about their skills, and market role models who help girls visualize themselves in technical roles.
What would you say to students to get them excited about the possibilities in tech and farming?
With the labour shortage, there is a need for more farmers. Farming is a fun and rewarding job.
Farming is one of those activities that feels more like magic than work: you get to grow something from seed and create new food. It is not an easy thing to do. It requires patience and care, and you need to be able to navigate challenges like pest outbreaks and drought. To be able to create food from seed is truly magical.
You and your partner started Ecoation. What led to Ecoation and the idea and passion behind it?
When we started the company, we wanted to help solve big problems. Farming resonated with both of us because we knew that if we helped create a solution in this space, we could impact everyone, not just a small group of people. Focusing on the impact has made this a very rewarding experience.
Technology has transformed all our lives and almost every industry, including farming. The changes in building machinery have made farms more efficient and increased growth in the past 100 years, and the new changes in artificial intelligence and data collection are going to help us to grow more food using far fewer resources, while being more sustainable.
I am excited about the work we do, as we are developing new technologies to help farmers make better decisions for their crops.
Can you tell us about the sustainability your technology provides and the benefits of green farming?
One of the biggest challenges that farmers face is how to manage pest and disease outbreaks.
The easiest solution would be to just spray pesticides, but that is not the most sustainable solution. Over time, the pests grow resistant to one pesticide and the side effects of these harmful chemicals on the consumers and the environment are well known.
We focus on a solution called integrated pest management and help farmers with their decision-making to spray fewer pesticides and use alternative treatment options. I hope our work helps farmers remain economically viable while being sustainable.
What are you most proud of in your career?
I am proud of building a team and environment for growth: a place where people can come solve hard problems and make an impact.