Teaching at its Best
Published5 April, 2022
Photo credit Steph Townsend
Meet CapU's 2022 Teaching Excellence Award recipients.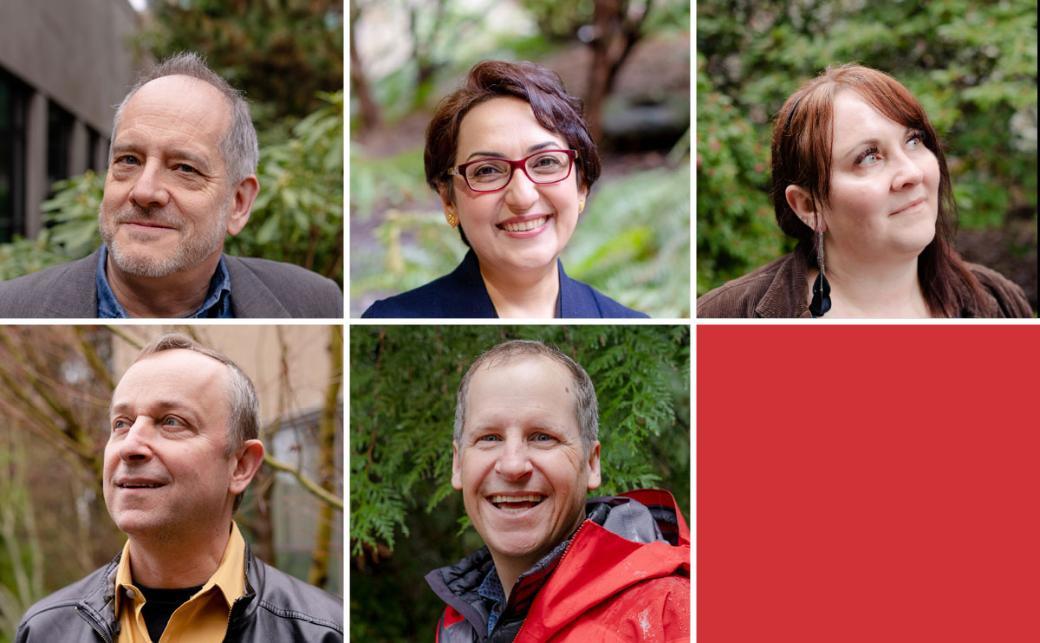 Looking back on your educational experiences, it's often the inspiring instructors who come to mind—the ones who sparked your curiosity through their passion for their subject, who cared about your well-being and supported you in your personal and professional growth.
As a teaching-focused institution, Capilano University has no shortage of engaging instructors. On April 4, 2022, CapU recognized Kent Lewis, Alaa Al-Musalli, Christy Goerzen, Kevin Kirkland and Roy Jantzen with Teaching Excellence Awards.
Nominated by CapU students, these five faculty members stood out for their creativity, connection with students and the community, and ability to find new ways to demonstrate their subject's relevance, said Barry Magrill, coordinator and educational developer at CapU's Centre for Teaching Excellence (CTE).
"It was thrilling to see 165 faculty members nominated by 365 students," Magrill said. "There were so many worthy nominations that came with stories about how individual faculty had positively impacted the learning experience of a student or even changed the trajectory of their academic journey."
CapU applauds these five talented faculty members and the many instructors who impact students' lives every day.
Introducing our award recipients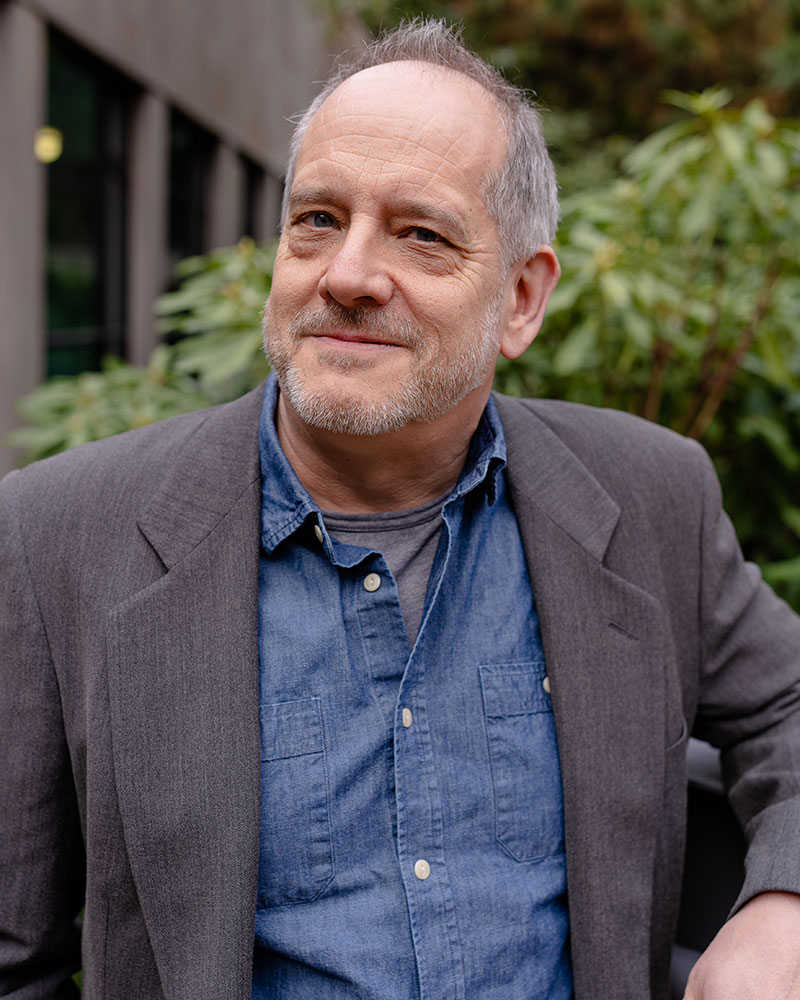 Kent Lewis
Kent Lewis, PhD, is an English instructor and writer with a wide range of literary interests, including modern poetry, fiction and drama – especially science fiction, horror, fantasy and graphic novels. He also has research interests in political rhetoric and is currently investigating the neurology of persuasion. According to Lewis, the essential ingredient in good teaching is fun: "Happy students are curious, inquisitive and playful. When students feel relaxed and open, they pretty much teach themselves."
Alaa Al-Musalli
Alaa Al-Musalli, PhD, is an instructor in the School of Communication. Her current areas of interest and publication are media studies and disinformation, with an emphasis on content analysis. "My role is to pay attention to my students, engage them with authentic content, and plan tangible goals," said Musalli. "Their role is to surprise me."
Christy Goerzen
Christy Goerzen, MA, is a scholar, young adult author, instructor and seasoned arts administrator. She has worked in arts and entertainment administration since 2001, with a focus on marketing, project management and strategic planning for festivals, non-profit organizations, community arts and individual artists. "It's a great honour for me to walk alongside the students I work with as they grow, discover and flourish, and to support and champion them along the way," said Goerzen.
Kevin Kirkland
Kevin Kirkland, PhD, is a music therapy instructor and certified music therapist with adults in treatment for mental health and addiction issues in an inpatient setting. He was editor of the Canadian Journal of Music Therapy and is a past president of both the Canadian Association of Music Therapists and the Music Therapy Association of BC. Kirkland believes "the classroom is a place of possibility where praxis, creativity and critical thinking intersect, where we can embrace the pursuit of decolonizing and Indigenizing music therapy."
Roy Jantzen
Roy Jantzen, MA, is a professor of natural history, ecotourism, tourism and climate change, and environmental stewardship and leads an established ecotourism and consulting company. For over two decades, Jantzen has helped educate the public about the importance of biodiversity and our human place within it. "By centering my teaching around community-focused and experiential-based ideas, my students can frame local to global issues within the natural environment—ultimately leading to action, and potentially, even activism," said Jantzen.