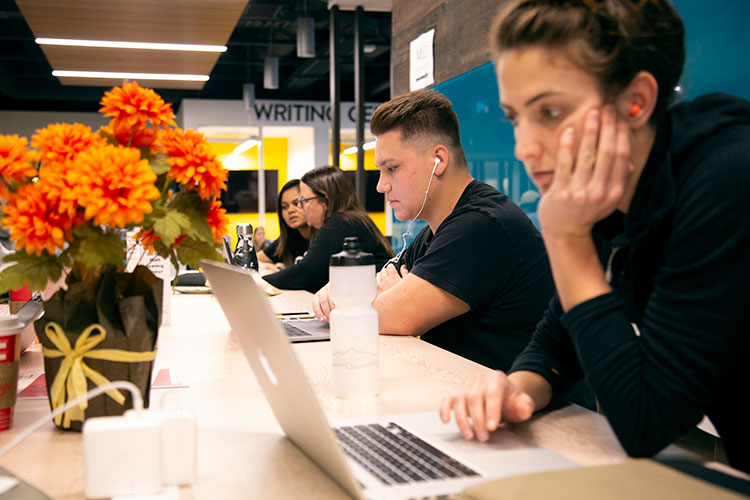 Faculty Associates
Capilano University's Open Education grants have been awarded for the 2021/2022 academic year.
The Open Education Fellows for 2021/2022 are:
Sean Ashley – Sociology
Cyri Jones – Business
Jessica Motherwell McFarlane – Psychology
Lydia Watson – Business
The Faculty Associates will help raise awareness of Open Education across campus by providing opportunities to implement open pedagogical practices, adapting and creating open textbooks, and supporting faculty in building knowledge of open resources and identifying subject-specific materials.
There are many ways you can participate in the open movement, from using OERs in your classroom, to editing and creating your own custom textbook. See your options below.
Find open resources
The Capilano University Library has put together a comprehensive guide on Open Educational Resources, including recommended sites to access Open textbooks, media, and more.
You can also take a look at the links below to start locating OERs in your subject area. The resources listed here are courtesy of Open Education at Langara College.
Get involved: adopt, review, or create an open textbook through BCCampus
BCCampus is British Columbia's leader in open education. It is a not-for-profit provincial organisation mandated to support post-secondary institutions "as they adopt, adapt and evolve their teaching and learning practices to create a better experience for students."
If you are an instructor interested in adopting an open textbook to use in your classroom, learn more about it on BCCampus' Use OER in Your Institution page.
Interested in creating or adapting an open textbook? Learn more about Pressbooks, an open-source, web-based authoring and publishing platform.
Learn more about open education
For more information about open education at CapU, contact Alyssa Hamer, Open Education Faculty Associate, at alyssahamer@capilanou.ca.
If you have questions about open education in B.C., see the  Answer Guide provided by BCCampus.