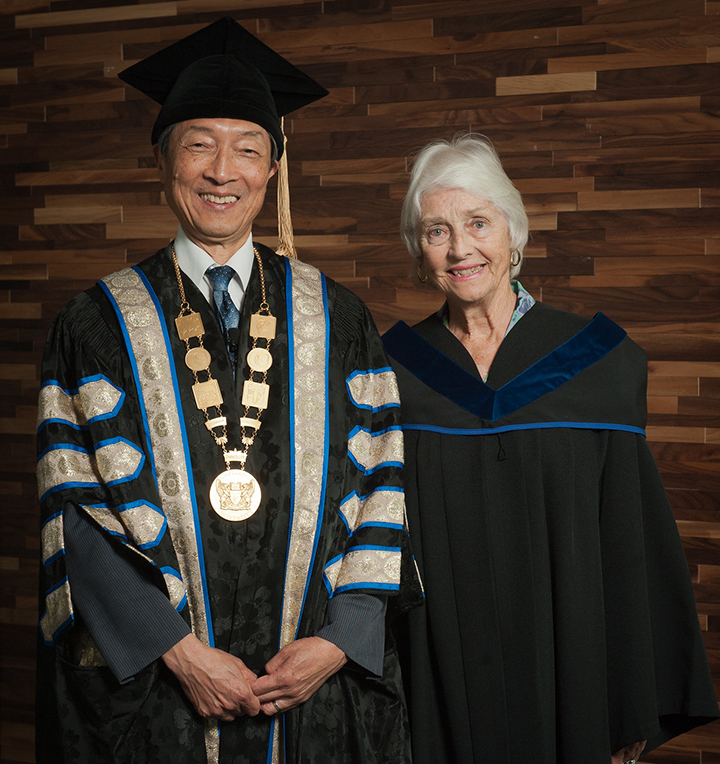 Doctor of Letters, honoris causa
There is truly no greater champion for Capilano University than Jeri Krogseth, a leading philanthropist, retired staff member and well-respected educator from the North Shore, Jeri has spent a lifetime giving to her community, championing education and supporting youth athletics.
Jeri spent almost two decades as a high school teacher and counselor before moving into the role of admissions advisor and education planner with Capilano University in 1995. Jeri's involvement and leadership of the Capilano University Foundation Board spans more than 30 years, since its inception.
She has also served as Board Member of the Capilano University Alumni Association since 2009 (also a founding member).
Jeri is a tireless champion of education and youth athletics and spearheaded the creation of the Scholar Athlete and Athletic Entrance Endowment Funds that now annually support a number of student athletes – in turn helping to keep promising athletes in Canada.
Jeri also lea the creation of the Capilano University Alumni Board's inaugural bursary in appreciation of its members' positive post-secondary experiences while studying at Capilano. Jeri believes passionately in the importance of education in helping people achieve their personal and professional goals and she has tirelessly championed Capilano University as an important educational provider in our community.
Jeri attended the University of British Columbia and graduated with a BA in Psychology before taking a one year teacher training program at the same university.