We Believe: Emily Solomon
Published1 December, 2020
Photo credit Steph Townsend
Emily Solomon shares how bursaries provided the opportunity to discover her passions, strengths and values.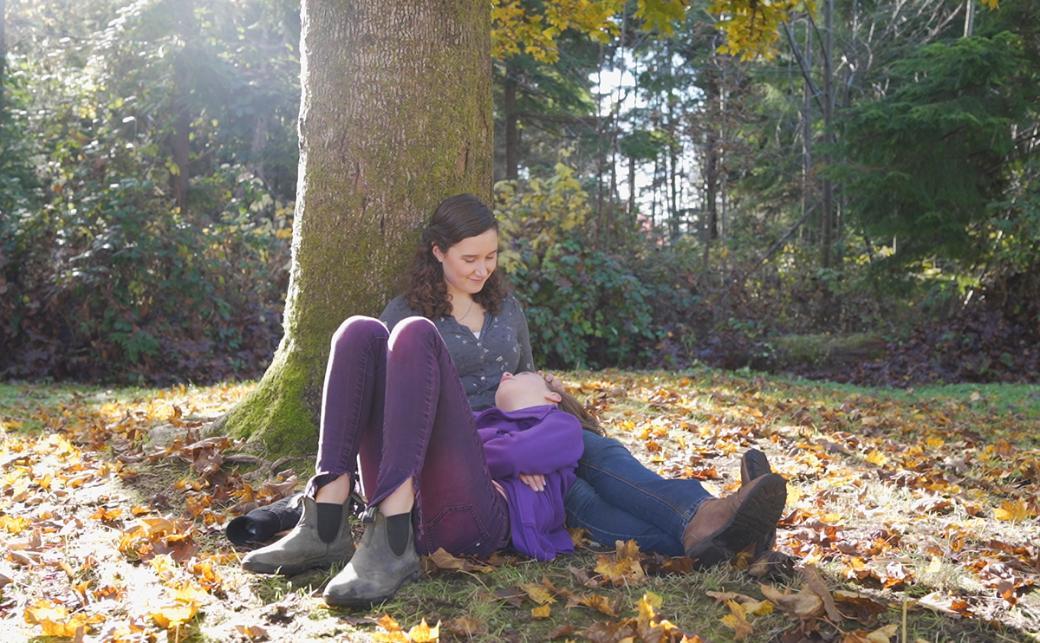 I come from a long line of strong women who overcame impossible situations.

My grandmother doesn't speak much about her past, but her story is shrouded by the challenges and trauma of her time, growing up in a large family and then escaping one abusive relationship to another. She worked hard to raise five children and instilled in them an appreciation for hard work and creativity to escape life's harsh realities.

My mother also began her family at a young age, having her first child at 17 and having four more by the time she was 25. I was the youngest, and I grew up watching her work late nights and double shifts. Many of my memories are defined by seeing the challenges experienced by underprivileged families.

If you had asked me 15 years ago what my hopes for myself were, it would have been to merely mitigate hardship, hoping only to coast through life without much turmoil. I had no dreams of pursuing a higher education. As far as I was concerned, it was a pipe dream reserved for kids of families who were better off, with savings and aspirations assured by a privilege I never experienced.

But that narrative changed when I unexpectedly found out I was pregnant, and realized life wasn't just about me anymore.
I knew that I wanted more for my daughter than what I had previously hoped for myself. In order to provide my child the stability and structure I never had, I needed to pursue the education that was inaccessible to the mothers in my family before me. I enrolled in a vocational program that would prove essential in starting me off right for my career. Then, I completed my bachelor's degree: it provided the foundation. Then, I had the opportunity to complement my studies with relevant career experience with a job placement with Neptune Terminals.

It wasn't only the exceptional programs that brought me to CapU. It was also the systemic support provided through the financial aid office, the generous donors, the on-campus daycare and the exemplary teachers and student-focused learning environment.

There was a time when I lost hope. I had been living on my own but lost my eligibility to receive rental assistance. I scrimped on meals, and with poor nutrition and fitness, my health rapidly declined. I aged out of young mothers' support groups, losing an important network. My relationship with my daughter's father was extremely difficult at this time, and my own family moved out of the city in search of cheaper rent. All this pressure took a serious toll on my mental health and it was a struggle to gain access to counselling support services in the community.

I was losing my drive and confidence. I nearly dropped out and gave up on everything I worked so hard to achieve.
My daughter was my saving grace. I reminded myself that it wasn't just about me anymore, so I picked myself up and pushed to find a way through. The following semester, I was rewarded for my efforts by the generous support of CapU's donors.

The financial resources I received went beyond helping me to finish my degree. They provided me a healthier outlook on life: I found balance in my life between work, finances, classes and time spent with my daughter. I found purpose through leadership as an elected representative in Senate and the Capilano Students' Union. I worked on myself while giving back to the community I was benefiting from — an outlet that I would encourage other students to try for themselves.

Without the financial resources and the network of the CapU community supporting me, I would not have been able to complete my degree and start my career. Every textbook purchase, every grocery receipt, every rent cheque and every daycare pick up — these expenses represented impossible barriers before I received your support.

Your generosity provided me an opportunity to discover my identity: my passions, strengths and values. Now, I can fulfil my potential in my profession, and I can comfortably support my daughter.
Support women to succeed at CapU
Help women achieve their higher education goals by supporting bursaries, scholarships or awards.
We Believe
I hope my story may serve as a testament to your efforts. The investment made through scholarships, awards and bursaries creates a compounding difference in the community. These resources provide the tools and opportunity for struggling individuals to discover their drive, utilize their potential and transform their lives.

It's a difference that my mother and grandmother might not have known, but a difference that my daughter and granddaughter certainly will.

Emily Solomon graduated from CapU's School of Business Administration in 2018. She served three elected terms as a representative for the Capilano Students' Union, and one term in the Senate. Emily now works on the accounting team at Rocky Mountaineer Railtours and is pursuing her CPA designation.

Steph Townsend graduated from CapU's School of Motion Picture Arts in 2019. She is a photographer and filmmaker specializing in weddings, families and portraiture, who seeks to capture the candid, imperfect and beautiful moments that showcase stories. Her work can be found on her Instagram and website.