Our Tourism Management programs include mandatory four-month work experience. Students build connections between classroom theory and workplace reality while gaining on-the-job experience, making industry contacts and clarifying career goals.
Tourism Management Co-op Work Term
Area focus:
Any tourism sector
Co-op length:
4 months (500 paid work hours)
Co-op timeframe:
May-August
Job postings:
Received spring of each year
Employer requirements:

Provide job posting, interview and hire the student, complete student-employer work term contract, support student learning objectives, engage in faculty site visit mid work term, complete student evaluation at end of the work term.
The Tourism Co-op (short for co-operative education) is a supervised, paid work experience which is regulated and accredited by provincial and national boards. Students enrolled in the Bachelor of Tourism Management Degree and Tourism Management Co-operative Education Diploma programs complete a preparatory course and meet a number of requirements before engaging in a co-op placement.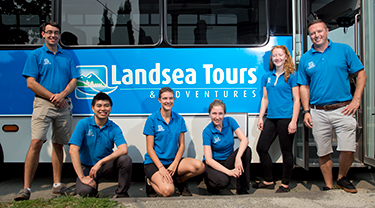 Co-op students help employers like you meet short-term needs for summer employment. Students can undertake special projects, provide relief for permanent staff and bring new ideas to your workplace. Employers have a cost-effective means for evaluating potential future employees and mentoring our new professionals.
As a co-op employer, you become a co-educator for the duration of the student work experience. Student performance in the workplace is supervised and evaluated by the employer. A co-op practitioner monitors the student's work term and meets with both the student and employer at least once during the work term.
Employers must provide a safe workplace for the students, and ensure that students are engaged in meaningful and productive paid work. A co-op program begins and ends on an academic term. This means that the student returns to campus to complete courses after their time in the workplace.
Co-op students are available for full-time employment from May 1 to early September and must complete 500 paid work hours to receive credit. In January, CapU begins receiving job postings and actively promoting our current group of qualified co-op students. We welcome entry to mid-level positions from all sectors of tourism. See below for details on how to hire a co-op student.
Hire a student
Upload a job posting. Between January and April each year, upload your summer job posting(s) to our Tourism Co-op/Practicum portal: https://experience.capilanou.ca

We no longer use the posting template. Please download detailed instructions on how to post a job (pdf).

Review applicant information and conduct interviews. Applications can be managed through the Tourism Co-op/Practicum portal. Contact students you wish to interview in person, or via phone/Skype.
Hire a student. Co-op students become a regular seasonal employee as recognized under the Employment Standards Act. A short co-op contract confirms our partnership.
During the work term. Your co-op practitioner will arrange a site visit to discuss student performance and review work term objectives. Support is on-going.
After the work term. You are asked to complete a student evaluation and confirm student work hours.
Note: Students in other program areas seek practicum (paid/unpaid) opportunities which vary in length and season.
CapU co-op employer testimonial
"At the end of the day, I often find that students put in more effort than general hires; they see this opportunity as a stepping stone. Our goal is to have students walk away and say 'this is the kind of business I want to work for.'"
Kevin Pearce
President and Owner, Landsea Tours & Adventures
More information for employers
The Capilano University Tourism Co-op is accredited by the provincial Association for Co-operative Education and Work Integrated Learning (ACE-WIL) and CEWIL Canada.