At Capilano University, we are committed to providing an inclusive and welcoming campus environment for our students, employees and community members.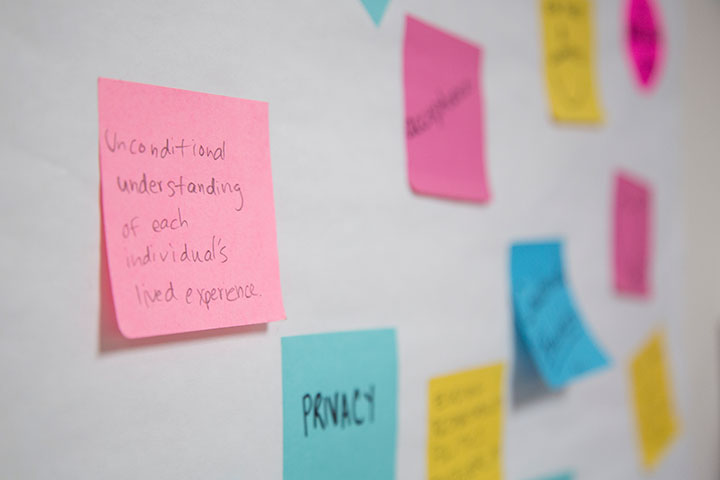 Gender Diversity Audit (2018)
In December 2018, Capilano University and the Capilano Students' Union (CSU) jointly released a report entitled, Gender Diversity Audit of Capilano University (pdf). The report contains the findings and recommendations that arose from the gender diversity audit conducted by TransFocus Consulting from August to November 2018.
The audit included interviews with 11 administrative stakeholders and one student organization, reviews of documentation and survey results from 30 students of which 10 identified as Transgender, Non-Binary and Two Spirit (TNB2S).
A total of 36 recommendations were outlined in the report, divided into three categories:
14 recommendations for students;
12 recommendations for employees; and
10 recommendations for both students and employees.
Each recommendation connects to supporting actions and changes to policies or procedures, information dissemination and training sessions for the University community.
These are the key supporting actions that provide the foundation for the identified solutions:
Develop guidelines for changing student records;
Create an information sheet regarding change to chosen and legal names;
Generate a data use plan for collecting and using expanded gender categories;
Develop a gender transition checklist for University employees
Conduct training of University employees on respectful interactions with TNB2S students and employees;
Create information sheet on TNB2S employee supports;
Develop a facilities standards document; and
Update and integrate communications style guide with TNB2S-specific language.
Frequently Asked Questions