BIS, MFA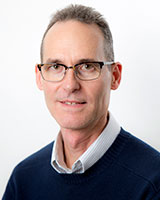 Intsructor, EAP
School of Access & Academic Preparation
Faculty of Education
Health & Human Development

604.986.1911 ext. 3009
Birch Building, room BR330
whughes@capilanou.ca
Education
Certificate, TESL, Vancouver Community College, 1990.
MFA, Creative Writing, University of British Columbia, 1987.
BIS, Dance, Music, Drama & Creative Writing, University of Waterloo, 1982.
Bio
Wayne Hughes (MFA, University of British Columbia, 1987) has been an instructor in the English for Academic Purposes (ESL) department at Capilano University since 1996.
He also taught English for one year at the Kushiro Public University in Hokkaido, Japan.
I'm fortunate to be able to combine my interests in process writing and inter-cultural communication in my teaching. I've also drawn on my background in drama to have students study a play's script and then see the play at a local theatre. Some have included Moo by Sally Clark, Crimes of the Heart by Beth Henley, Proof by David Auburn, and Having Hope at Home by David S. Craig.
I'm also interested in decolonizing and indigenizing the content and approach of my teaching to help my students better understand the history and current reality of Indigenous people in Canada.
I approach each student in my classroom as an individual, with his or her own strengths and challenges, interests and goals, not only with English but also in life.