BA (Hons), MA, PhD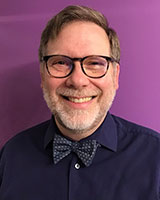 Instructor, English
School of Humanities
Capilano University Faculty Association
Faculty of Arts and Sciences
School of Humanities - English

604.986.1911 ext. 2402
Fir Building, room FR404
tacton@capilanou.ca
Education
PhD, University of Calgary, 1990.
MA, University of Calgary, 1985.
BA (Honours), English, University of Victoria, 1983.
Bio
Tim Acton (PhD, University of Calgary, 1990) has been an employee of Capilano University since 1993. He has served as both a coordinator of the English department and as the Chair of the Humanities and has had extensive involvement with the Faculty Association, where he has served in various capacities including as President and as a member of the bargaining committee.
I have taught numerous sections of first year writing and literature courses as well as second year courses on Canadian Literature, Early Canadian Literature, and The Novel with a current interest in historicity and the impact of historical knowledge on interpretation.