BA, M.Ed.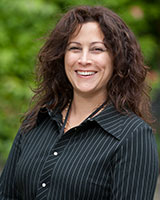 Instructor, EAP
Faculty of Education
Health & Human Development
School of Access & Academic Preparation

604.983.7582 ext. 7582
Birch Building, room BR358
ngopaul@capilanou.ca
Education
Doctor of Education (Educational Leadership, Policy and Research) coursework, University of British Columbia, 2015.
British Columbia Teacher Regulation Branch certification (K-12 independent schools), 2005.
M.Ed. (Curriculum and Instruction), Simon Fraser University and the Imaginative Education Research Group, 2005.
Cambridge Certificate in English Language Teaching to Adults, Columbia College, 2003.
BA, School of Communication, Simon Fraser University, 1990.
"Here to support learners reach their full potential."
Bio
Nila Gopaul (M.Ed., Simon Fraser University, 2005) holds two teaching certificates and a Masters degree in Education from Simon Fraser University (Curriculum Development and Instruction through the Imaginative Education Research Group).
Gopaul has taught at several BC post-secondary institutions and at Harvard University, where she was a valued instructor at the Institute for English Language Programs. Her international teaching contracts included Capilano University's China Partnership Program in Harbin, China, and the University of Victoria's program in Al Ain, the United Arab Emirates. In Qatar, she was employed as a teacher-trainer by the local Ministry of Education.
From 2009-16, Gopaul was the Editor and Publisher of The Westcoast Reader, an award-winning newspaper for youth and adults who are improving their English reading skills. This publication was funded by the BC Ministry of Advanced Education.
In the English for Academic Purposes (EAP) classroom, I see personalized learning as collaborative, without machines or algorithms: here, individual English language learners reap the benefits of small class sizes (15-20). The students literally have more voice, which diminishes the challenges for both content and language learning.
Working across multiple disciplines, I encourage and direct my students to integrate the theories, ideas and skills they have learned into new contexts.
As a whole, this means providing opportunities to extend student learning by creating opportunities whereby learners can apply their knowledge and skills to real-world settings, creative projects and directed research.