BA, MA, MA, PhD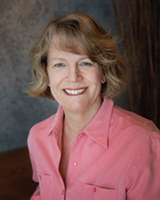 Instructor
Faculty of Business and Professional Studies
School of Communication

604.986.1911 ext. 7432
Fir Building, room FR532
loriwalker@capilanou.ca
Education
PhD, Applied Sciences (Communication), Simon Fraser University, 1997
MA, Children's Literature, University of British Columbia, 2006
MA, Applied Sciences (Communication), Simon Fraser University, 1989
BA, Psychology, University of Calgary, 1986
"Of all affairs, communication is most wonderful. - John Dewey"
Bio
Lori Walker (PhD, Simon Fraser University, 1997) focuses her teaching on understanding and sharing the theories and practices of communication to create fulfilling lives and a more equitable world.
Her first MA explored the surplus value of advertising images and how individuals use TV advertisements as self-expression. Her doctoral work explored the meaning individuals derive when faced with environmental and health risks. She was very grateful to work with the eminent Canadian scholar Dr. William Leiss for both these degrees.

Walker used her knowledge of risk communication to facilitate community-based discussions with stakeholders dealing with environmental and health risks. These included facilitating a community advisory panel to identify safety improvements to the Nexen Chemicals and Stirling Pulp Chemicals facility in North Vancouver, coordinating discussions and implementation of community-based solutions to a gypsy moth outbreak in New Westminster, and advising public health and government policymakers in Ottawa about effective communication for a meningococcal outbreak.

The decision to adapt her doctoral work to a nonfiction book for young adults led her to her second MA in Children's Literature at UBC and work in the field of literacy. After work as a community literacy outreach coordinator in New Westminster, she was asked to coordinate programs across the province. This work involved the promotion of literacy programs for families and adults, and supporting service providers who joined together to address the specific literacy challenges faced in their community.

Working with exceptional educators rekindled Walker's passion for teaching, and led her to the School of Communication at Capilano University. She is a strong proponent of mindfulness meditation and encourages her students to make self-reflection part of their daily lives.
Walker strives to make her course content and delivery relevant, practical, accessible and joyful. And she strives to bring kindness and wisdom to her role as the degree convener to promote and enrich the exceptional work of CapU's School of Communication.