M.Sc., PhD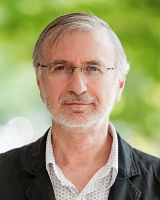 Emergency Floor Warden Cedar, Instructor
Faculty of Business and Professional Studies
School of Business

604.986.1911 ext. 3480
Cedar Building, room CE362
gnikolov@capilanou.ca
Education
PhD, Economics and Marketing, Wye College, University of London, 1998.
University Degree (M.Sc. equivalent), Agricultural Economics, University of National and World Economy, Sofia, 1981.
"Perfection is nothing but attention to detail, vision and perseverance."
Bio
George Nikolov (PhD, University of London, 1999) is an economist who has extensive experience in information technology, research and academia.
Before becoming an instructor at Capilano University in 1999, Nikolov had worked as a System Analyst at the Bulgarian Ministry of Agriculture, a Research Fellow at the Institute of Agricultural Economics in Sofia and, later, as the Institute's Deputy Director responsible for managing its Centre for Market Information Services.