BA, M.Sc.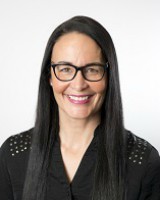 Instructor, Kinesiology
School of Kinesiology

604.986.1911 ext. 3702
Fir Building, room FR517B
dperry@capilanou.ca
Education
M.Sc., Human Movement and Performance, Western Washington University.
BA, Psychology, University of the Fraser Valley.
"I'm not there yet, but I'm closer than I was yesterday. - Growth Mindset"
Bio
Donna Perry (M.Sc., Western Washington University) is a Mental Performance Consultant (MPC), a member of the Canadian Sport Psychology Association (CSPA), the founder of Donna Perry Consulting and has been a professor at Capilano University for 16 years in the School of Human Kinetics.
Her main teaching and research areas are sport psychology, cognitive behavioral interventions in sport and life, active living for health and wellness and motor learning and control. Perry has certified over 150 students as Certified Personal Trainers through the Canadian Society of Exercise Physiology.
She has worked with students and elite to professional athletes providing guidance to acquire the physical, social and mental skills necessary for performance excellence, sport, leisure, health and life pursuits. Perry is also a Registered Clinical Counsellor (RCC) taking an eco-therapy approach to counselling working with athletes in their natural settings.
Perry works with individuals and teams using the sport psychology process as a means to guide athletes along their path. Her approach to mental training is multi-modal and involves assessing the clients' internal thought process and their training environment and choosing the most appropriate psychological strategies to aid in empowering them on their journey through sport and life.
Her lifelong goal and passion is to help others realize their own potential and to tap into the power of our mind for increasing performance and quality of life. As an instructor she looks forward to helping you aspire, believe, conceive and achieve those things you choose most in your life. She believes we are in charge of creating our own personal realities. She encourages her students to embrace the process of life as they venture into studying and applying Human Kinetics theories and applications.
She has been actively involved in the University and has served on the International Committee, Assessment Committee, Degree Development Committee, the Faculty Association as a Department Steward and runs the Exercise is Medicine on Campus Community, along with being a course conductor for the Canadian Society of Exercise Physiology for over 15 years.