BA (Hons), MA, PhD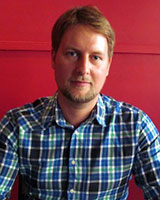 Instructor, History
Faculty of Arts and Sciences
School of Humanities - History

604.984.4957 ext. 4957
derekmurray2@capilanou.ca
Education
PhD, History, University of Victoria, 2018.
G.Cert., Learning and Teaching in Higher Education, University of Victoria, 2014.
MA, History, University of Guelph, 2009.
BA (Honours), History, University of Guelph, 2007.
"History is the past that exists in the present: it is the social memory that guides us between past, present and future. Without it, we have amnesia, and we cannot see our way clearly."
Bio
Derek Murray (PhD, University of Victoria, 2018) is a historian whose research focuses on settler-colonialism in the Ottawa-Huron Tract in late-19th century Ontario (present-day Upper Ottawa Valley). This research examines the ways in which settlers and the colonial state interacted in assessing, re-shaping and adapting to diverse and often unpredictable landscapes, with a specific focus on the growth and development of local communities in Brudenell Township from the 1850s to the early-20th century.
In addition to his work as a historian, Murray has extensive experience in the field of teaching and learning. He was previously a Teaching Assistant Consultant at the University of Victoria (UVic) and Supported Learning Group Leader Trainer at the University of the Fraser Valley (UFV), and helped to develop peer tutoring programs at UFV and at Capilano University. Murray is a certified Instructional Skills Workshop (ISW) facilitator and trainer. He is currently a Learning Experience Designer in the division of Learning and Teaching Support and Innovation (Technology Integrated Learning) at UVic.