B.Mus., M.Mus.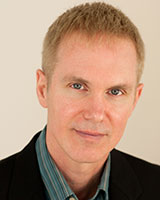 Instructor, Music
School of Performing Arts
School of Performing Arts - Music

604.986.1911 ext. 2312
Fir Building, room FR201k
dvandere@capilanou.ca
Education
M.Mus., University of British Columbia, 1989.
B.Mus., University of British Columbia, 1985.
Bio
David Vandereyk (M.Mus., University of British Columbia, 1989) is a regular instructor in the Music Diploma program where he teaches piano and music theory. He holds a Master of Music degree in Piano Performance from the University of British Columbia where his principal teachers were Jane Coop and Robert Silverman. Vandereyk's interest in physiologically based and injury preventive piano technique led him to pursue further studies including the Alexander Technique and Taubman Approach. He also trained with Nelly Ben-Or in London, England and Barbara Lister-Sink at Salem College, North Carolina.
A member of the Canadian Music Festival Adjudicators Association, Vandereyk has given master classes and adjudicated music festivals throughout Canada and presented lectures on a wide variety of pedagogical subjects. Recent activities include serving as a juror for the Knigge Piano Competition and adjudicator for MusiQuest, a national music competition in India, where he also presented a lecture on Healthy Approaches to Piano Technique.
A Senior Piano Examiner for the Royal Conservatory of Music since 1991, Vandereyk has also served on the Council of Examiners which is responsible for creating examining and marking standards across Canada and the United States. He maintains an active private studio and his students have been the recipients of numerous awards including Royal Conservatory of Music regional and national gold medals, for highest examination marks in the province and country.
I strive to enhance a student's self-esteem and confidence to enable them to express themselves and experience the joy of musical communication.