BA, MA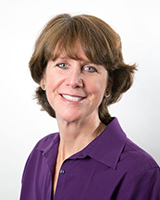 Co-operative Educ Coordinator/Instructor


604.990.7828 ext. 7828
Cedar Building, room CE318
cdodds@capilanou.ca
Education
Certification, Career Development Practitioner, BC Career Development Association, 2012.
MA, Leadership and Training, Royal Roads University, 2006.
Diploma, Provincial Instructors Diploma, Vancouver Community College, 2002.
Diploma, Tourism Management Co-op Diploma, Capilano College, 1998.
BA, Journalism, San Diego State University, USA, 1985.
"It is important to identify individual strengths, and use them as a starting point for growth and discovery. I work to help students build their unique brand as they begin their professional career."
Bio
Christy Dodds (MA, Royal Roads University, 2006) was born and raised in the Hawaiian Islands, developing an appreciation for tourism and travel at an early age. She worked as an officer with Sitmar Cruise Lines, tour guided with Tauck Tours, gained event management experience with Maritz Travel and helped manage a resort in Jasper National Park. She later focused her energies in research and publishing. Working with the World Travel & Tourism Council Human Resource Centre, she co-authored a textbook titled Steps to Success, which features global best practices in tourism human resource management. Recent research involves ethics and risk management as experienced by co-operative education practitioners and stakeholders.
Dodds' current area of focus is people development, specifically through co-operative education, teaching and mentorship. She is a member of the Association of Co-operative Education, has represented Capilano University on the Accountability Council for Co-operative Education and Work Integrated Learning, and is certified as a Career Development Practitioner and facilitator for TypeFocus and EQ-i. She is a strong advocate of CapU's tourism programs and an active supporter of CapU alumni.
Dodds is highly networked and enjoys helping students connect with industry. She is proud to represent students from the School of Tourism Management and enjoys mentoring other faculty who wish to build capacity in work-integrated learning.