The Capilano Students' Union is a non-profit organization run by a democratically elected student board that aims to improve every student's university experience by organizing social, political and cultural events and offering low-cost services that make life easier.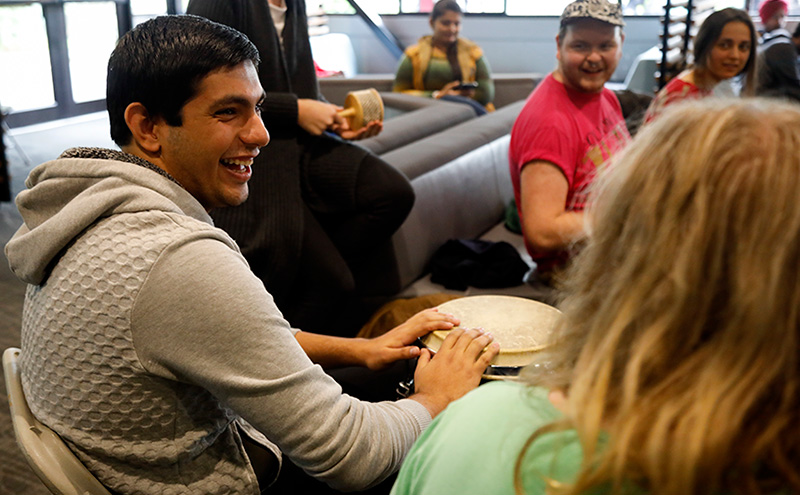 For comprehensive information about the Capilano Students' Union, see the Capilano Students' Union website or visit CSU Member Services in the CSU Library Lounge.
The CSU is dedicated to advancing students' interests by working to achieve a system of post-secondary education that is accessible to all. The CSU works to advance post-secondary education policies in areas such as tuition fees and student financial assistance. The board of directors, independent of the Capilano University administration, also protects students' rights.
Every student registered for at least one for-credit class at any campus or learning location of Capilano University is a member of the CSU. The CSU employs a team of staff to assist the elected board of directors in running the organization, advocating for all students and delivering a wide range of services.
Here are just some of the programs and services the CSU provides to make your life easier:
dozens of clubs with access to funding and resources
a roommate-matching group to connect students seeking accommodations
free student agenda
extended health & dental plan - more details can be found on the Studentcare website
U-Pass BC provides students with a discounted monthly transit pass for $44.20 per month as of May 1, 2022
resource centres, including the Queer Resource Centre (Birch Building, room BR313) and the Women's Centre (Birch Building, room BR310)
lounge spaces: CSU Library Lounge (Library Building, room LB195) and the CSU Maple Lounge (Maple Building, room MA116)
locker rentals in various buildings around campus
Getting involved with the student union is easy. Join a committee, start a club, get elected to the board of directors, and work on campaigns.
See also: