Tord Gustavsen Trio
Acclaimed pianist's band performs beguiling, impressionistic compositions inspired by Scandinavian folk, choral music and free jazz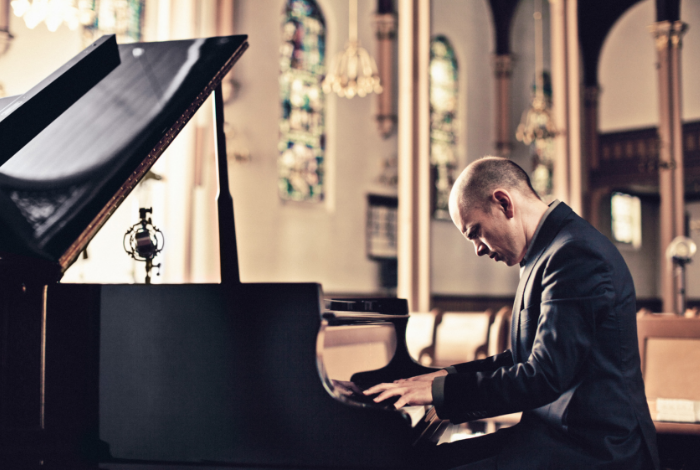 On sublime new album Opening, the Norwegian pianist reveals a fresh angle to his highly lauded investigations into Scandinavian folk hymns, gospel and jazz. The trio – including drummer Jarle Vespestad and bassist/electronics manipulator Steiner Raknes – explores innovative approaches to sound and technique while creating intricately textured improvisations and understated melodic hooks.
"The new album retains what first drew so many people to Gustavsen: mesmerizing hush; sublimated urgency; spare melodic grace. It also reveals 11 years of creative evolution." – Stereophile
"Spiritual depth and intimacy ... also moments when the music felt more rock-centered, exhibiting great grooves. It was a flawless concert, full of beautiful experiences." JazzTrail
"The trio is simply fantastic, finding its way with a very personal, special dialect, and they somehow transcend the already rich piano trio format in jazz, and add their own imprint in the equally celebrated piano trio history on ECM." Jazzviews
This performance is supported (in part) by the Royal Norwegian Embassy in Ottawa
In partnership with the TD Vancouver International Jazz Festival.