When you move into CapU Housing you will become a part of an engaging and supportive community, designed to help you learn and grow, while meeting new people and building lasting friendships.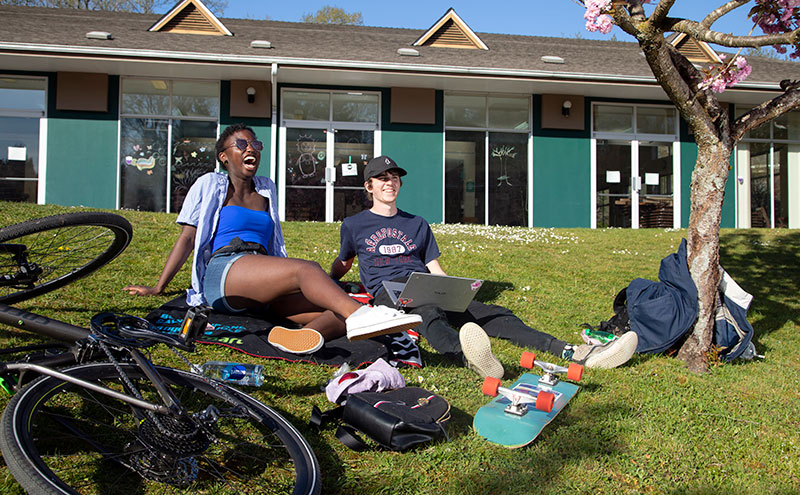 Our residence life team (which includes our student residence advisors and live-in professional residence life facilitator) is here to help you make the most of your residence experience!
Programming & Events
Students who live in housing are invited to participate in regular programming throughout the year. Our residence advisors ensure that there is always something engaging happening in our community by planning events including:
Laser tag
Rock climbing
Spa nights
Multicultural nights
Board game contests
Support & Mentorship
Our residence advisors provide students living in our community with the support and resources they need to be successful personally and academically.
All of our residence advisors receive training in peer helping, mentorship and crisis response to ensure they have the tools necessary to provide assistance in a variety of situations.
Students who live in our community support each other as they live and grow together. For many of our students, living in student housing is like being a part of a family.
Accountability & Positive Conduct
Our residence life team also works to ensure that our community is safe and welcoming for everyone. Students are encouraged to hold one another accountable for their actions and to contribute positively to our community.
All members of our community agree to follow our CapU Residence Agreements and Standards which outline expectations for residents.
In the event that these expectations are not met, our residence life team responds by providing students with the opportunity to learn and grow from these experiences, while still maintaining the safety of our community.