Find information about the fees you'll pay and forms you can fill out for CapU Residence.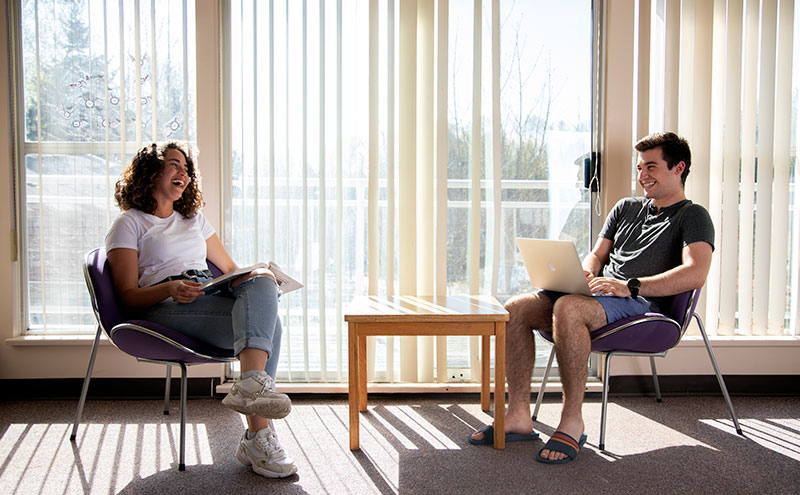 Residence Fees
Starting at just $1,210 per month including all your meals, your residence fees include a fully furnished room with a bed, storage, desk, chair and closet, unlimited high-speed wireless Internet and access to laundry, washrooms and showers, as well as dedicated lounge and study spaces. Learn more about our Buildings and Rooms.
Imagine not having to cook! Your residence fees also include a declining balance Meal Plan that provides a range of healthy breakfast, lunch and dinner options in the dining hall.
2023-24 Residence Fees (all-inclusive)
Price per student
Total Cost for
Fall 2023 Term
Aug. 30 — Dec. 16


Shared (Double)
Accommodation
Meal Plan*

$4,826.86
$2,476.86
$2,350.00

Single
Accommodation
Meal Plan*

$5,615.34
$3,265.34
$2,350.00
Note: Fees may be subject to change.
*Meal plans are mandatory for all residents.
Residence Forms
Experiencing a maintenance-related issue in your residence room. Submit a maintenance request to ensure that our team is able to respond to your concern quickly. You will need to supply your Capilano University login and password in order to access the form.
Looking to switch to another room? Please fill out the Apply for Room Change Form (pdf) and return to the front desk in Grouse Hall or email to housing@capilanou.ca. Please note that we may not be able to accommodate all requests.
A room condition form must be completed within seven days of moving into a new room (including room switches). Additional copies are available at the residence front desk.