Winter Harp
One of the Lower Mainland's most beloved holiday concerts, Winter Harp takes you on a magical journey you will never forget.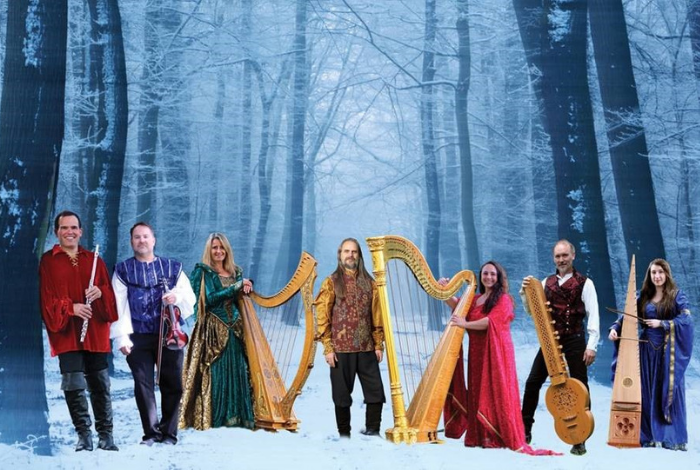 Join this world-class ensemble of harps, flutes, violin, medieval instruments, and percussion for a heartwarming concert in celebration of winter and Christmas. The musicians, in rich medieval attire, perform a hauntingly-beautiful selection of music on a stage set with breathtakingly-beautiful backdrops of cathedral and snow.
This is a journey into the heart of Christmas—a place of joy, hope and light.
This show sells out quickly. Avoid disappointment and book your tickets early.