Vancouver Slow Movement Panel
Forget being the greenest city. This panel discussion on how to reclaim a sane pace of life aims to make Vancouver the slowest city.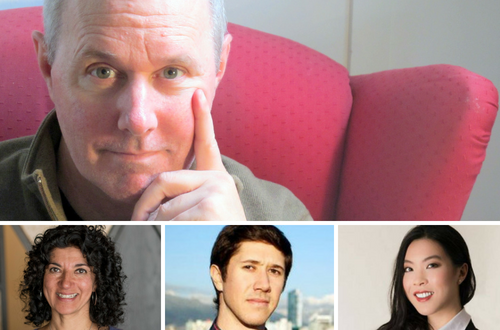 Tyee founder David Beers leads three panelists—and you—through an evening exploring: Is Vancouver increasingly designed to make us anxious? Why does it feel like a sped up hamster wheel? How do we redesign our streets, culture and economy to reclaim a sane pace of life? Panelists Meeru Dhalwala (Vij's co-founder); Melody Ma (tech expert and culture advocate) and Mitchell Reardon (Happy Cities project lead) will share insights on: Resisting the housing rat race. Slowing neighbourhood churn. Learning from slow food's cultural roots. What truly makes a job 'good'? How can we enhance communal pleasures, embrace a livable service economy, weave a society that is less frenetic but more vibrant? Who says we must be ruled by the accelerating demands of global capitalism? Come and participate directly in crafting a 'ManifestSlow' for Vancouver. Take part in this fascinating evening on the cusp of municipal elections.