Entertain, educate and inform: come to ChatLive for lively talk! ChatLive get-togethers bring together students and campus subject matter experts for a lively discussion of up-to-the-minute issues and ideas.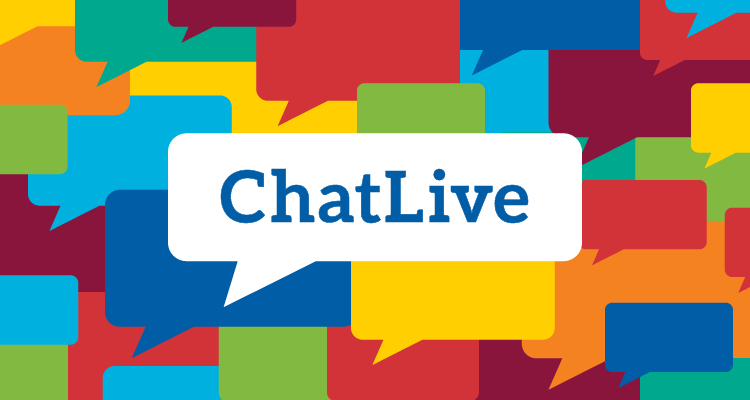 ChatLive is a series of informal discussions where you can explore relevant subjects with CapU instructors and students.

This term, we will have an intensive three-day ChatLive and will meet online (Zoom). Students who attended minimum of 2 days (4 presenters) will earn a notation on their transcript.

If you have any questions, contact Yoriko Gillard at yorikogillard@capilanou.ca.
Fall 2020 Information & Schedule
Scheduled sessions are all remote and will take place on November 19, 24 and 26 from noon – 1 p.m.
Join us on Zoom
Meeting ID: 650 5574 2754
Passcode: 986812
Cassidy Picken teaches in the English Department at Capilano University, and is the coordinator of the Interdisciplinary Studies Program.

His research explores the relationship between literary and economic form in the context of global empire.
Yoriko Gillard is an artist, poet, arts-based researcher, and educator. Besides her teaching job, she has been supporting community engagements addressing Japanese Canadian discrimination history in Canada.

Her past activist work includes visits to Fukushima and other areas diminished or contaminated after the earthquake and Tsunami hit Japan in 2011.

Her mentor, Dr. Carl Leggo left his legacy with her to live creatively and poetically, which is what she is focusing on by listening to and connecting with other people through her Kizuna activities/research.
David Geary (Taranaki Māori iwi) is an acclaimed scriptwriter for film, TV, and theatre in Canada and his homeland of New Zealand.

He teaches screenwriting in the prestigious IDF – Indigenous Digital Filmmaking program at CapU, documentary, communications, and playwriting. He's also an award-winning fiction writer, actor, and poet.

He lives by the yogic mantra: life is short, stretch it and writes haiku on twitter: @gearsgeary
Eduardo Azmitia teaches Economics in the School of Social Sciences at CapU. His appreciation of Economics, Political Science, and Philosophy was nurtured at CapU when he was a student at this institution.

His interest in human rights and international solidarity was developed through his experiences in Guatemala where he was born and raised. He is a member of the Human Rights and Climate Change FPSE* Committees.

He tries to live by the motto that it is the responsibility of those of us who enjoy a wider exercise of freedom to dedicate our talents and efforts towards the construction of more humane practices, organizations, and societies.
Kirsten McIlveen lives on traditional and unceded territories of the Coast Salish peoples, including Tsleil-Waututh, Squamish, shíshálh, Lil'Wat, and Musqueam Nations.

She works from an intersectional, anti-colonial-capitalist perspective in her work as an instructor, researcher and activist. Her feminist praxis stems from a deep engagement with those who have been impacted by the carceral system.

She is involved in Walls to Bridges – B.C., which engages with Capilano University and the federal women's prison in Abbotsford B.C.
Reg Johanson teaches writing and contemporary literature from an anti-colonial and anti-capitalist perspective.

He is a member of the Walls to Bridges prison education collective, and teaches at The Writer's Studio at Simon Fraser University and Humanities 101 at UBC. He also teaches meditation and dharma in federal prisons.

He is an editor and author living in a rapidly gentrifying East Vancouver on the unceded territory of the Musqueam, Tsleil-Waututh, and Squamish people.