Entertain, educate and inform: come to ChatLive for lively talk - and free pizza! ChatLive get-togethers, held select Thursdays, bring together students and campus subject matter experts for a lively discussion of up-to-the-minute issues and ideas.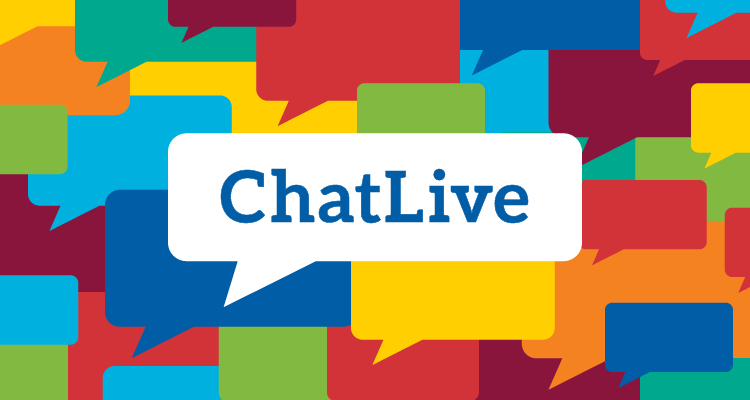 Sessions typically start with a 15-minute presentation, and then the issue is turned over to debate.
ChatLive is always about a contemporary topic. The sessions give students an opportunity to meet new faces and have an interesting talk about things that might not come up in their classes – highlighting that Capilano University is a place for participation and sharing of ideas.
ChatLive is free, and there is no need to register – just turn up! All CapU students are welcome and will receive a notification on their transcript after participating in three sessions.
If you have any questions, contact Yoriko Gillard at yorikogillard@capilanou.ca.
Fall 2019 Schedule
(Birch Building, room BR166, Thursdays at 11:30 a.m. to 12:30 p.m.)
Date
Topic and Speaker
Sept. 26
Constructing the World Around You: The Impact of Language
Angela Moon (EAP)
Oct. 3
Lessons Learned: Reviewing Domestic Violence Related Homicides
Sarah Yercich (Criminology, Sociology)
Oct. 10
Everyone's a Critic: Watching Movies Today
Graham Cook (Sociology)
Oct. 17
Discontent: Are Today's Youth Truly Frustrated with the Political Status Quo?
David Matijasevich (Political Science)
Oct. 24
The Gender Pay Gap in Canada: Does It Exist?
Judy Snaydon (IDEA)
Nov. 7
Where Do We Belong? Academic Journeys Forward
Yoriko Gillard (Japanese Language and Culture, Liberal Studies)
Ki Wight (Communication Studies, Women's and Gender Studies, Motion Picture Arts, and Liberal Studies)