Academic advisors are here to answer your questions and help with personalized planning to empower you to make informed decisions about your academic future.
Academic advising services for Fall 2022
Virtual drop-in advising
Connect with us for a quick appointment every Tuesday and Thursday from 1 – 3 p.m. Ideally, this service is for students who have taken 60 credits or less, have already met with an Academic Advisor and have a program planner on file.
These drop-in sessions are intended to be 10 – 15 minutes in duration, and further appointments might be needed for in-depth program planning (60 or more credits, or complex situations).
You can book in-depth advising sessions through the appointment booking system.
Joining a drop-in session
Click the Zoom link to join as an attendee.
You will be added to the queue based on when you arrive.
Have your student number ready.
Hybrid academic advising
Your Academic Advising team is here to support you with remote and in-person appointments.
In-person appointments
We offer a mix of on-campus appointments that can be booked in advance, and open same-day on-campus appointments, 9 a.m. – 4 p.m., Monday to Thursday.
Virtual appointments
We will continue to offer remote appointments via phone, Microsoft Teams and Zoom, from 9 a.m. – 4 p.m., Monday to Friday.
New appointments are added to the virtual calendar one week ahead. If there are no appointments displayed, please check back every Wednesday for the following week's schedule.
To book an appointment, you must be able to access your myCapU account. Some students may not be able to access the online booking system. If you are unable to access your account or book online, please contact the Registrar's Office at 604 984 4900 (option 5).
After clicking the booking button, please indicate the following:
Remote or in-person appointment;
Reason for your request; and
If you have selected a remote appointment, please indicate the preferred type of appointment (phone, MS Teams, or Zoom).
You will receive a confirmation email upon booking your appointment.
If you would like to connect using Microsoft Teams, please set up Teams prior to the meeting through your myCapU account.
We are also available to answer questions or concerns through email: advising@capilanou.ca.
If you would like to cancel your appointment, please provide us at least two hours' notice before your scheduled appointment.
Tools for students
Services & Events
Be informed about our registration sessions, mobile advising and course planning workshops.
GPA Calculator
Calculate what grades you need to graduate as well as your term or cumulative GPA.
Program Planners
Find your program requirements here.
Tips & Resources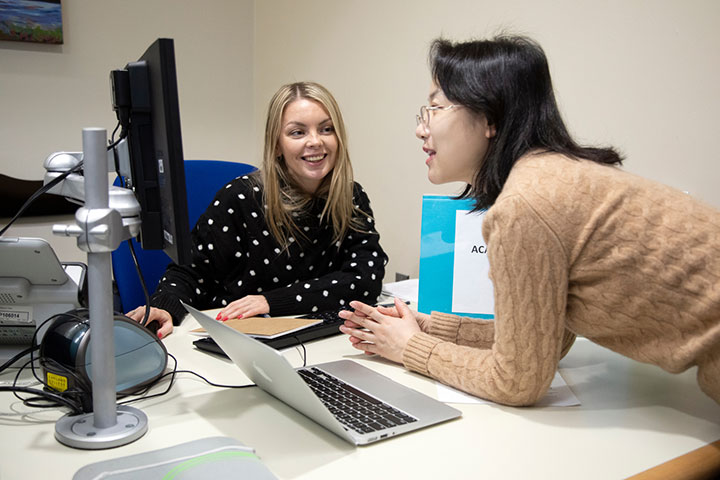 Check out these tools to help you succeed!