Portfolio submission dates
You can submit your animation portfolio from October 3, 2023 – March 12, 2024 (11:59 p.m.). Visit the "Admission" tab for more information.
The 2D Animation & Visual Development Diploma is a full-time two-year career program that focuses on drawing, design and classical animation skills.
In the program, you'll study historical and current techniques of the animation industry to boost your skills in design elements, form, timing, character design and industry principles.
Taught by industry professionals, the animation courses at CapU will help you develop an impressive portfolio of your work to show to future employers.
Upon graduation, you'll have the skillset to start a real world career working in Vancouver's growing TV and film production fields.
Learn more about this diploma in 2D Animation & Visual Development by contacting us today.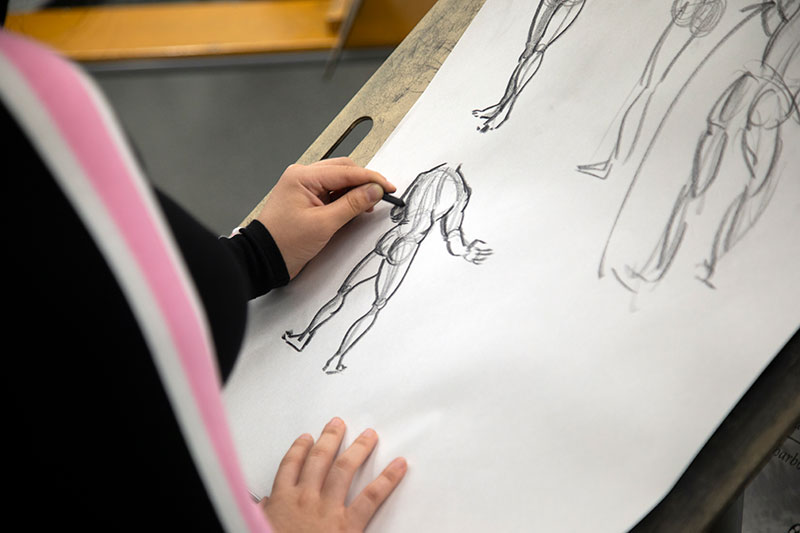 Become an animation artist
You'll learn the fundamentals and gain new abilities in animated character drawing, production design - including digital production tools - visual development and concepting, while also learning about emerging animation & digital technologies and storytelling.
2D Animation & Visual Development at CapU