Mus.Bac., MCAT, MTA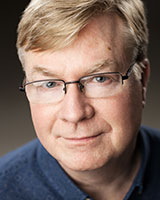 Coordinator, Music Therapy
School of Allied Health - Music Therapy

604.986.1911 ext. 2307
Fir Building, room FR201b
swilliam@capilanou.ca
Education
Music Therapist Accredited (MTA), Canadian Association for Music Therapists, 1991.
MCAT, Creative Arts Therapy, Hahnemann University, Philadelphia, PA, 1987.
Mus.Bac., University of Toronto, Ontario, 1985.
Bio
Stephen Williams (MCAT, Hahnemann University, 1987) is the program coordinator for music therapy and teaches in the program. He is an Accredited Music Therapist with over 30 years of experience, primarily with children and adults.
Williams brings humour, compassion and a wealth of experiential learning to an engaging and participative classroom experience. He is known for presenting material in a practical, organized and understandable manner. He has been teaching in the Music Therapy program for over 25 years.