BA, MA, PhD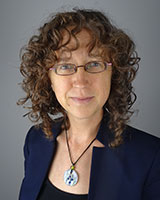 Instructor, English & Women's & Gender Studies
Faculty of Arts and Sciences
School of Humanities - English
School of Social Sciences
Women's & Gender Studies

604.986.1911 ext. 2498
Fir Building, room FR404
mandykoolen@capilanou.ca
Education
PhD, English, McMaster University, 2008.
MA, English, McMaster University, 2004.
BA, English and Women's Studies, York University, 2002.
"My belief that passion is contagious is fundamental to my approach to teaching."
Bio
Mandy Koolen (PhD, McMaster University, 2008) has an interdisciplinary teaching and research background. In addition to teaching in English, she has also taught courses in Cultural Studies, Religious Studies, and Gender, Women, and Sexuality Studies.
Koolen's doctoral dissertation entitled Que(e)rying History: Historical Fiction and the Construction of Contemporary Pasts examines the ways that much historical fiction written by contemporary authors encourages readers to empathetically identify with characters who expressed same-sex attraction in the past as a means of destabilizing prejudiced beliefs about sexual minorities today.
After completing her MA and PhD at McMaster University in Hamilton, Ontario, Koolen taught at Southampton Solent University in the UK before moving to Sudbury, Ontario where she taught courses in English and Women's, Gender, and Sexuality Studies for nine years. Since moving to B.C. in 2017, Koolen has taught courses at Capilano University as well as Simon Fraser University.
Koolen is also a dissertation coach and editor, and the founder of The Balanced Academic.