BA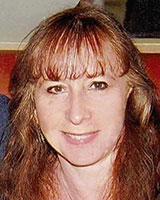 Co-chair, Conv, Inst, RISA/Immig Liaison
Faculty of Business and Professional Studies
School of Legal Studies

604.986.1911 ext. 3535
Fir Building, room FR540
djamison@capilanou.ca
Education
Regulated International Student Immigration Advisor (RISIA) Entry-to-Practice Exam, 2016.
Diploma, Paralegal, Capilano University, 1993.
BA, Psychology, University of British Columbia, 1990.
"Work hard and appreciate what you have! My students are the reason I love what I do. Their educational journey and ultimate success are both very important to me."
Bio
Deb Jamison (BA, University of British Columbia, 1990) has been teaching in Capilano University's School of Legal Studies since 2005. She teaches Litigation Procedures, Law Office Procedures and Practicum. Jamison is the paralegal diploma convenor, the Chair of the Senate Curriculum Committee and a member of Senate.
Jamison is also the immigration liaison for CapU (since 2013) and sits on the CapU Alumni Association Board. She received the Award for Excellence in Empowering Learning in 2013.
Jamison re-wrote the British Columbia Guide to Civil Litigation in 2010 and updates it three times a year. She earned her BA (major in psychology) from the University of British Columbia in 1990 and a Paralegal Diploma from Capilano University in 1993. She has worked with a few Vancouver law firms since 1993 and still does contract work for the law firm of Stevens Virgin. She is a current member of the BC Paralegal Association and the Trial Lawyers Association of BC.
When not working, Jamison enjoys traveling and spending time with her husband and three kids (aged 18, 20 and 22).