B.Comm., B.Ed., PBD Pr.Ed., PBD IBUS, MA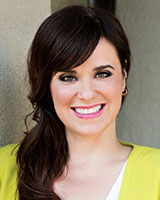 Instructor
School of Business
Faculty of Business and Professional Studies

604.986.1911 ext. 2360
cstern@capilanou.ca
Education
MA (Leadership), Royal Roads University, 2012.
PBD (Primary Education), Faculty of Education, University of British Columbia, 1999.
B.Ed. (Business Education), Faculty of Education, University of British Columbia, 1997.
PBD (International Business), University of Copenhagen, 1993.
B.Comm., Sauder School of Business, University of British Columbia, 1993.
"I create a safe environment where students are able to get out of their comfort zones into their learning zones, awaken the talent within themselves and reach their full potential."
Bio
Carolyn Stern (MA, Royal Roads University, 2012) is a successful entrepreneur who specializes in helping professionals get unstuck. As a life-long learner and academic, Stern is a university professor, corporate trainer, certified Emotional Intelligence Expert, author and professional speaker.
Stern's focus and passion have been on teaching emotional intelligence, leadership and team building in the workplace and in the classroom. She drives corporations and students to learn how to connect authentically, communicate effectively and thrive collectively by interweaving emotional intelligence along the way.
Due to her undeniable passion for all things EQ (Emotional Quotient), she also recently launched a new division of her business (Carolyn Stern) called EI Experience, which is a comprehensive learning and development experience for corporations.
They offer a combination of EQ Assessments, Private and Group Coaching Sessions, Live Training Workshops, Online Programs, Off-Site Retreats and Inspirational Keynote Presentations that come in recommended packages or can be customized to the needs of your organization.
Stern holds a Bachelor of Commerce in Marketing, a Bachelor of Education in Business Education and a Post-Baccalaureate Diploma in Primary Education from the University of British Columbia. She has also earned a Post-Baccalaureate Diploma in International Business from the University of Copenhagen in Denmark and completed a Master of Arts in Leadership from Royal Roads University. Lastly, she is a Certified Facilitator in the area of Emotional Intelligence with Multi-Health Systems Inc. (MHS).
Stern is a proud vegan and is extremely passionate about sharing her voice and helping animals. She volunteers her time at a local animal shelter while supporting the efforts to reduce the number of animals in shelters and spread awareness for the prevention of animal cruelty.
My teaching philosophy is grounded in the principals of emotional intelligence.
To be an effective teacher, I need to understand what my students are feeling. I need to think about the demands being put upon them by work, family, school, etc. When I begin to think from an empathetic perspective, my delivery changes.
I plan my curriculum with the lives of my students in mind, thinking: What is the most effective way to communicate and deliver this content given the everyday stresses of their lives so that they will best be able to receive and apply what they are learning?
Teaching with emotional intelligence, connecting with the students you teach, is crucial to communicating your message effectively.