BMT, MTA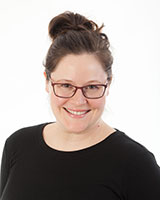 Instructor, Music Therapy
School of Allied Health - Music Therapy

604.984.4911 ext. 4911
camillaschroeder@capilanou.ca
Education
Music Therapist Accredited (MTA), Canadian Association for Music Therapists, 2010.
BA (Music Therapy), Capilano University, 2004.
Jazz Studies Diploma, Capilano College, 2001.
Bio
Camilla Schroeder (BA, Capilano University) is a certified music therapist (MTA) who teaches Guitar Private Music Instruction in the Music Therapy program. She also works as a music therapist in long-term care, supervises practicum and internship students regularly, and has contributed to the profession as a board member with the Music Therapy Association of BC.
Schroeder has recorded a number of albums. She is currently working on a research project examining the impact of music therapy on seniors with the support of the Vancouver Coastal Health Authority.
I teach guitar to music therapy students who are often at the beginning of their guitar learning journey. I bring a wealth of clinical and musicianship experience to my practical teaching approach.
Students appreciate my ability to link their guitar learning with repertoire and improvisation needs in a way that naturally carries over to their work with clients in a variety of settings. My supportive approach to musicianship is informed by my more than a decade and a half of experience offering music therapy services to my clients.