Urinetown
A CapU Theatre Production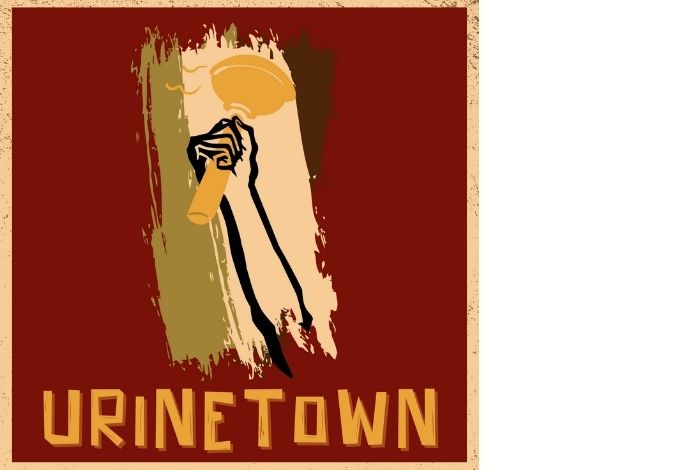 In a Gotham-like city, a terrible water shortage has led to a government-enforced ban on private toilets. An evil corporation has capitalized on one of humanity's most basic needs to monopolize and take control of the city. Amid the people, a hero decides that he's had enough and plans a revolution to lead them all to freedom!
Inspired by the works of Bertolt Brecht and Kurt Weill, Urinetown is an irreverently humorous satire in which no one is safe from scrutiny. Urinetown is a three-time Tony Award-winning musical satire that prods at corporate mismanagement, capitalism, bureaucracy, politics, and even musicals themselves.
March 24, 25, 26, 27 30, 31 April 1 & 2 @ 8 p.m. | April 2 @ 2 p.m.
A CapU Theatre Department Production