Rahim AlHaj Trio
Two-time Grammy-nominated oud virtuoso presents a concert of traditional and contemporary Middle Eastern music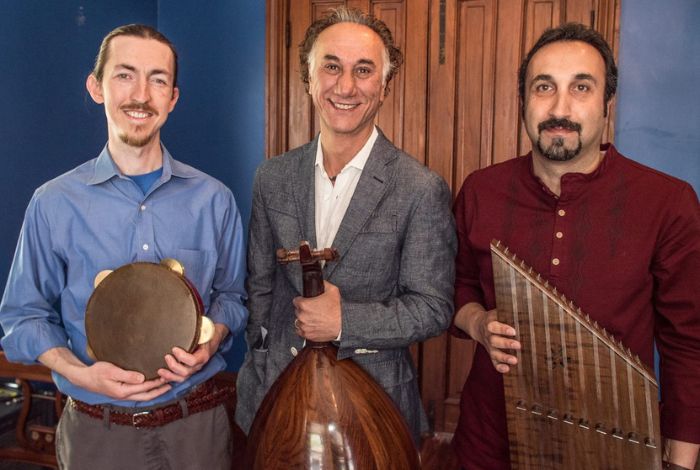 Deeply devoted to music, Rahim AlHaj began playing the oud (the grandfather of all stringed instruments) at age nine and is now considered to be "one of the world's most accomplished players of the oud" according to BBC. Joined by Sourena Sefati on santoor (of the hammered dulcimer family) and Nicholas Baker on percussion, this concert promises to be intensely evocative and beautiful. Rahim has recorded and performed with other master musicians of varied backgrounds and styles including genre-busting American guitarist Bill Frisell, modern accordion innovator Guy Klucevsek, Indian sarod maestro Amjad Ali Khan and indie-rock pioneers REM.
AlHaj was born in Iraq but fled in 1991 to escape the Saddam Hussein regime. He settled in Albuquerque, New Mexico, where he met the other members of his trio. He has recorded a dozen albums, been nominated for two Grammy Awards for Best Traditional World Music Album, and received a National Heritage Fellowship award from the National Endowment for the Arts.
Vancouver's own oud virtuoso, Gord Grdina, opens the show.
Tickets Available at the Door