Martin Taylor
Martin Taylor fingerstyle guitar playing has been praised by everyone from Pat Metheny to Queen Elizabeth II.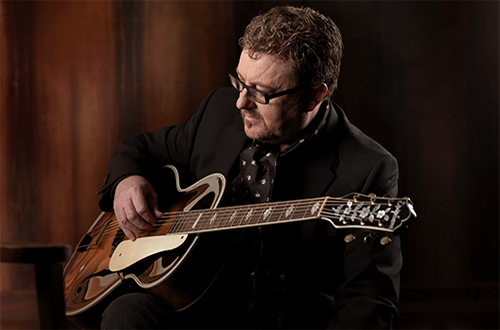 "Martin Taylor is one of the most awesome solo guitar players in the history of the instrument. He's unbelievable." —Pat Metheny
You know it's serious when Pat Metheny is calling you one of the best solo guitar players—that's just the beginning of the praise for Martin Taylor. Acoustic Guitar magazine hails him as "THE Acoustic Guitarist of his Generation." Add to that a BBC lifetime achievement award, being awarded the Order of the British Empire by Queen Elizabeth II, and collaborations with Jeff Beck, George Harrison, Tommy Emmanuel, Bill Wyman, Chet Atkins, and Stephane Grappelli, and you know you're in for a world-class show. Taylor's solo shows combine his inimitable fingerstyle guitar playing with a stage presence perfected through a lifetime of playing.