Mad Dogs & Vancouverites
A re-imagining of the classic Joe Cocker album. Featuring Matt Andersen, CR Avery, Steve Dawson, Roy Forbes, Rich Hope, Khari Wendell McClelland, Ndidi Onukwulu and Dawn Pemberton.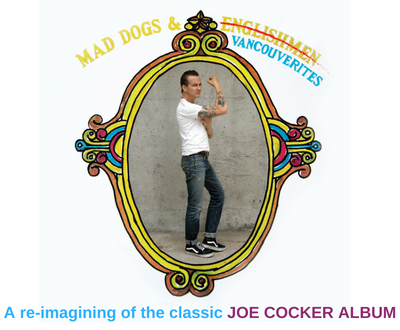 In 1970, the late, great Joe Cocker released the rollicking live album Mad Dogs & Englishmen, a classic revue-style extravaganza featuring a great mix of Cocker's original material and some of his signature covers of rock and soul including The Beatles, The Rolling Stones, Bob Dylan, Ray Charles, and Otis Redding. For the 4th edition of our Steve Dawson led artist celebrations, Mad Dogs seems an ideal choice for our annual mash-up of local and visiting artists re-imagining iconic albums.
Presented with Kay Meek Arts Centre