Blind Date
One actor. One audience member. One blind date. A Spontaneous Theatre creation by Rebecca Northan.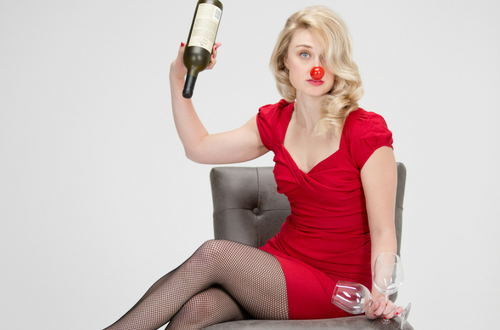 Experience all the exhilaration and excitement of new love as Mimi goes on a blind date with a different man every night— plucked right out of the audience! Straight from sold-out runs in New York, London's West End, and Toronto, this fly-by-the-seat-of-your-pants fusion of clown, improv, theatre and social experiment is sure to make you fall in love with Mimi and celebrate her audience-member-turned Romantic-Hero!
"Fearless… and very funny" —The New York Times
Contains mature themes and some strong language.
Running time: 70–100 minutes, with no intermission. Please note that the show begins in the lobby and the house will open later than normal, between 7:30 and 7:45pm
An Arts Club on tour production