Ted Poor, Cuong Vu/Kenton Loewen, JP Carter Doublebill
Fans of jazz drumming and trumpet playing: Don't miss this rare concert featuring two very different drum/trumpet duos.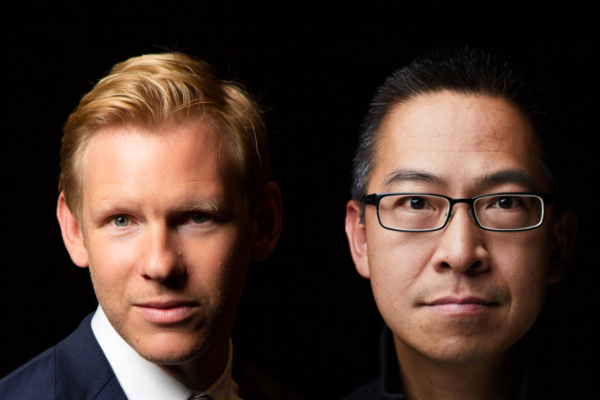 From Seattle, Washington, drummer Ted Poor and trumpeter Cuong Vu share a double bill with Vancouver-based duo, drummer Kenton Loewen and trumpeter JP Carter.
Poor's adventurous, soulful drumming has seen him collaborating with Bill Frisell, Pat Metheny, My Brightest Diamond and Andrew Bird. Poor's debut album You Already Know (New Deal/Impulse!) was released last year.
Vu has lent his trumpet playing to such wide-ranging artists as Laurie Anderson, David Bowie, and Pat Metheny, with whom he has won two Grammy Awards. As a leader, Cuong has released eight recordings, each making best-records lists in media such as New York Times, New Yorker, Guardian and Downbeat.
The duos' immersive show features the projections of visual artist Abigail Portner covering the entire stage.
Two of Vancouver's most in-demand improvisers, Loewen and Carter are celebrating the release of their new album It Becomes Us. Featuring a program of free improvisations as well as "classics" by Sonny Sharrock and Wayne Shorter, the album is the debut release from Tim Reinert's new label The Infidels.
Vancouver Sun raves: "wildly active and enjoyable... with some truly creative use of percussion and signal processing."
Tickets on Sale in 2022!