Paul Pigat (Cousin Harley) and Stephen Ulrich (Big Lazy)
A special show of top-drawer vintage pop and rootsy jazz-noir not to be missed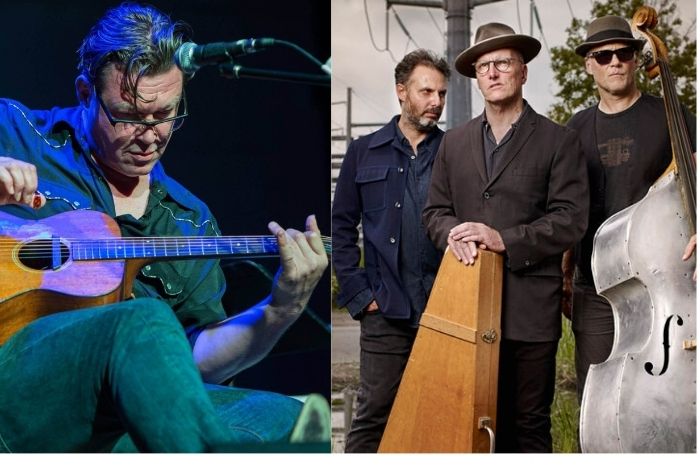 Two guitar titans, Paul Pigat, from Vancouver, and Big Lazy frontman Stephen Ulrich, from New York City, perform as a duo! Expect to be wowed by a fabulous array of vintage pop, swing and surf music, both original and retro. Then Paul and Stephen will be joined by Big Lazy's rhythm section (Andrew Hall, bass, Yuvall Lion, drums) for a set of twang-noir and rockabilly jazz.
"Paul Pigat, the gent behind Canada's Cousin Harley, is simply one of the top rockabilly players, not to mention a mean country blueser and bebop jazzer." – Guitar World
"The instrumental music of Big Lazy echoes of Hollywood soundtracks – scores from gritty detective flicks, suspenseful prison breakouts, and spaghetti Westerns." – Vintage Guitar Magazine
In partnership with the TD Vancouver International Jazz Festival.