Natalie MacMaster & Donnell Leahy
Live Watch Party December 17 at 8 p.m. View on Demand until December 31.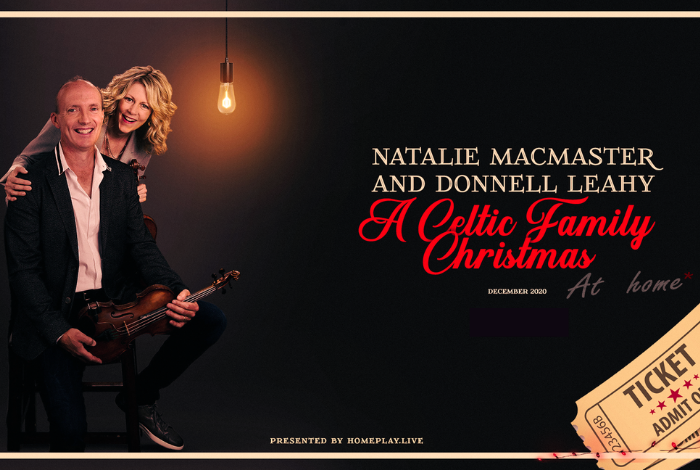 This Christmas season our family is inviting the world to our home, virtually, to witness our music, life and preparation at Christmas time. Mostly music, it will also include candid moments around the kitchen, decorating the tree, and other bits of Christmas chaos. We are excited to team up with local theatres to present this show!
The BlueShore Financial Centre for Performing Arts will receive a portion of ticket sales for this event. Thank you for your support.
The event link will be available after the watch party at 8 p.m., December 17, through the month of December for all ticket buyers to view at their convenience.