Lemon Bucket Orkestra
This notorious party-punk, Balkan-inspired band's live shows are truly immersive experiences. With special guests the C.R. Avery Storm Collective.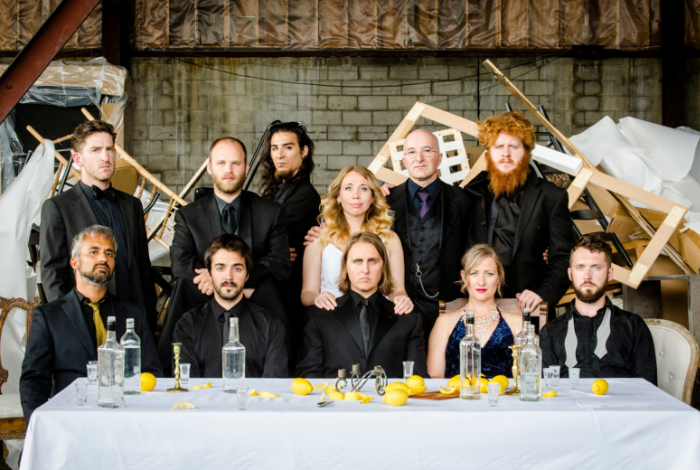 Drawing on the musical traditions of the Balkan region, the dozen-strong Orkestra has made an indelible mark on the world music landscape since they exploded out of Toronto's Queen Street West busking scene almost a decade ago. Equal parts reckless abandon and exhilarating precision, the collective's legendary live shows are truly immersive experiences. As The Winnipeg Free Press put it, seeing LBO perform is an "amazing, frenetic, gloriously anarchic and ultimately joyous experience."
The C.R. Avery Storm Collective
A prolific musician, poet, writer, and filmmaker, C.R. Avery has toured extensively with his rock & roll punk ensembles, hip-hop circuses with 12-bar blues high-kicks, and his infamous string quartets and burlesque revues. Originally from the Ottawa region, he has become a strong ambassador for East Van. His Storm Collective, known for their hellraising concerts, will kick off this night of musical mayhem with the Lemon Bucket Orkestra.
The Rickshaw is a 19+ venue.
Presented with