Kobo Town
Toronto band reinvigorates calypso music with sharp lyrics and infectious energy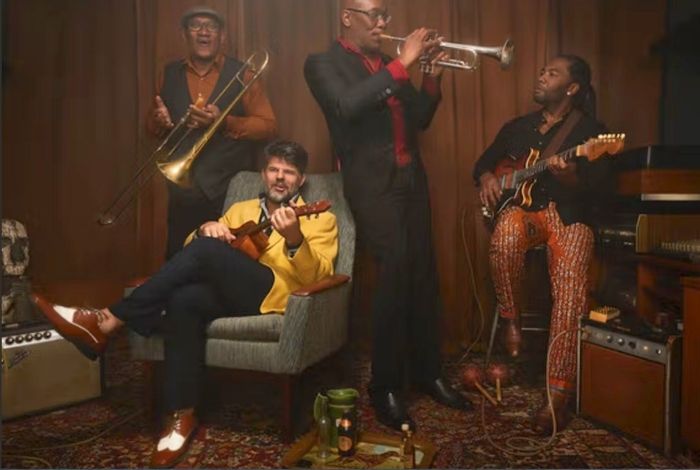 Toronto-based Kobo Town continues to redefine calypso music and push boundaries of the Caribbean sound on new album, Carnival of the Ghosts. Trinidadian songwriter Drew Gonsalves's buoyant music stimulates both body and mind – catchy, propulsive grooves juxtaposed with incisive lyrics have inspired such fans as Calypso Rose and Carlos Santana, who've covered his tunes.
"An intoxicating blend of lilting calypsonian wit, dancehall reggae and trombone-heavy brass." – Guardian
"A unique, transnational composite of rhythm, poetry and activist journalism." – Exclaim
In partnership with the TD Vancouver International Jazz Festival.