Gary Comeau and the Voodoo Allstars
Nicknamed the "Swamps Kings from the West Coast," Gary Comeau & the Voodoo Allstars' hot and spicy New Orleans-style roots and blues are a highlight of Vancouver's music scene.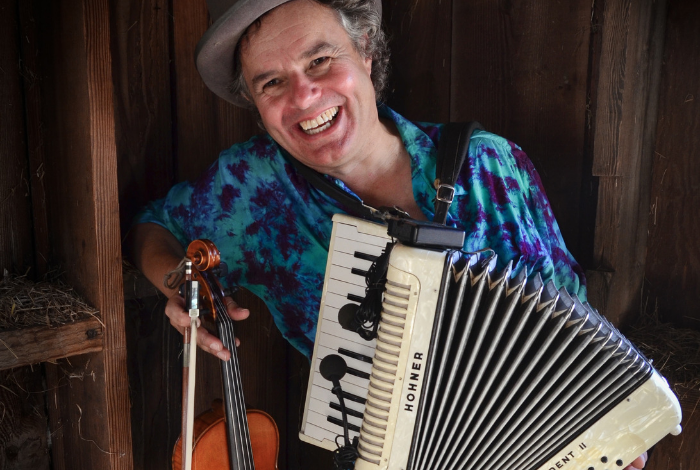 "Take the rhythm of the Maritime Acadian music, season well with Louisiana zydeco blues, add a twist of Highway 61 era Dylan, serve it up with great showmanship, and you've got a potent musical cocktail that will have your head spinning and your feet dancing!" - Island Folks Festival
Gary Comeau's music took an inspired detour down the bayou on his way to the West Coast. Originally a French-Acadian from Nova Scotia before moving to Vancouver, this multi-instrumentalist singer-songwriter serves up originally crafted, high energy, New Orleans-style rockin' roots and blues. Armed with his guitar, mandolin, fiddle, accordion and piano, Comeau's recipe for their unique Louisiana gumbo sound mixes Louisiana Cajun and zydeco, New Orleans jazz, R&B and salty East-Coast Acadian folk for an unforgettable sound. It's no surprise Steve Newton of The Georgia Straight says, "Vancouver's roots-music scene has immensely benefited from Comeau's presence."
Gary Comeau (piano, fiddle, accordion, vocal) | Tim Hearsey (guitar, vocal) | Jerry Cook (sax, percussion) | Rob Becker (bass) | Chris Nordquist (drums, washboard).
THIS EVENT IS 19+
Co-presented with the TD Vancouver International Jazz Festival. In partnership with North Van Arts and Club 45.