Electric Miles
With deep reverence for the groove-laden, electrified compositions of Miles Davis, this Vancouver septet takes off from the original music to explore adventures of its own.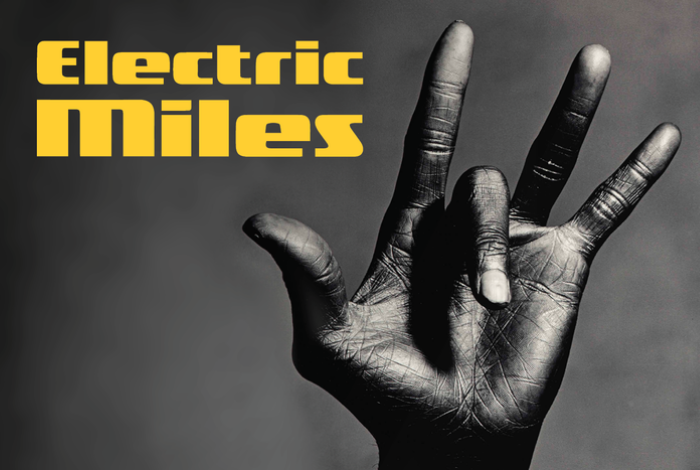 Described as "one of Vancouver's best bands," by Marke Andrews (Vancouver Sun), Electric Miles, certainly lives up to its reputation. More than just a repertoire band, the group uses Miles Davis's original electric compositions as a launching pad for its own highly personalized and intrepid explorations. The music, deeply rooted in infectious grooves, electronic textures and searing, interactive improvisations, is a perfect canvas for this all-star line-up of Vancouver's creative music community. Expect to hear music from the band's recent, winning performance of the entire Bitches Brew record as well as favorites from recordings such as Live Evil, On the Corner, In a Silent Way and We Want Miles. With Bill Clark (trumpet and electronic wind instrument), Bill Runge (tenor sax, bass clarinet), Brad Turner (electric piano), Andre LaChance (electric bass), Ron Samworth (electric guitar, effects) and Bernie Arai (drums).
Don't miss this opportunity to see the group amid the beautiful sound and setting of the BlueShore Theatre.
Livestream will remain available for 48 hours.

NEW!!! We are excited to announce that limited in person seating is available. Physical distancing will be in full compliance with Provincial Health Guidelines and will be strictly enforced.
Tickets WILL NOT be available for sale at the theatre.
Presented in partnership with