Charlie Hunter & Lucy Woodward
Two musical mavericks with undeniable chemistry re-imagine classic blues, soul and jazz standards. Featuring Doug Belote on drums.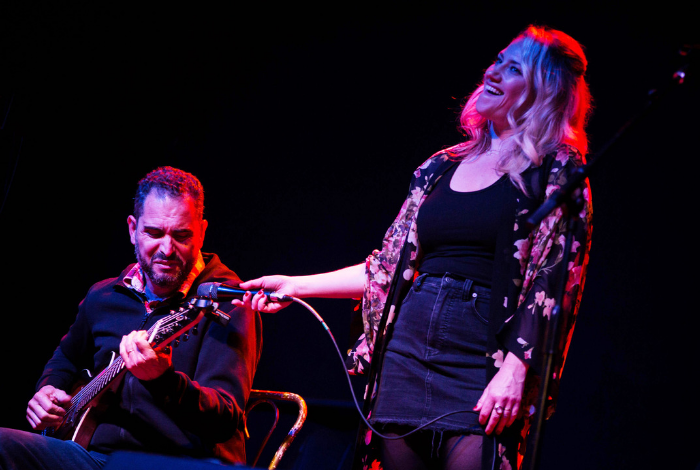 Guitarist Charlie Hunter and vocalist Lucy Woodward, two musical mavericks, joined forces in 2018 and the chemistry was undeniable. Within a year they released their debut duo album, Music!Music!Music!, bringing their thrilling intensity to reimaginings of blues hits by Blind Willie Johnson and Bessie Smith, Nina Simone's soulful songs and jazz standards popularized by Ella Fitzgerald and Teresa Brewer. "It was just fun, man. I've done so many records in my lifetime, but this is the first record I've ever done that is really a partnership with a singer," says Hunter.
Charlie Hunter website Lucy Woodward website
In partnership with