Ayrad & François Houle Trio
Folkworld raves, "Canadian world music sextet Ayrad set many a stage on fire and made people dance with their lively music." Don't miss this free, French-language collaboration with Le Centre culturel francophone de Vancouver.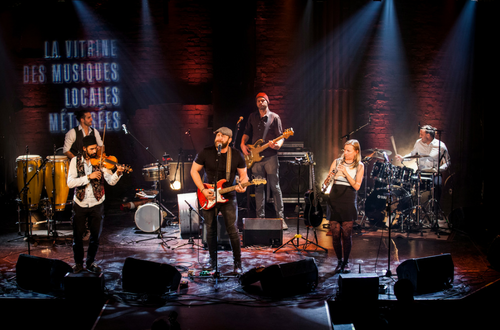 Morocco born and bred Hamza Abouabdelmajid brings Andalusian, Berber and Moroccan rhythms to his visionary musical union with Montreal vocalist and oboeist Annick Beauvais. Backed by instrumentalists Anit Ghosh (violin, back vocals), Kattam Laraki-Côté (percussion, back vocals), Bertil Schulrabe (drums) and Gabriel Brochu-Lajoie (bass, keyboards, backing vocals), the duo has become known for their raw, intense performances and experimental sounds – world music infused with reggae, rock and pop. A passionate fan raves on Songkick (translated from French) of a recent performance, "It felt like participating in a spectacle – not just attending a show. I danced all night."
Co-presented with Festival d'été. In partnership with TD Vancouver International Jazz Festival.