BBA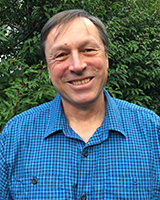 Instructor
christopherladner@capilanou.ca
Education
BBA, Simon Fraser University, 1984.
"Success for me is to use my skills to engage, inspire and encourage those around me so that together we can be a positive difference in our community."
Bio
Christopher Ladner (BBA, Simon Fraser University, 1984) was the sole owner of Ecomarine Paddlesports Centres for 27 years. He sold the business in 2017. Ecomarine is a highly successful retail, rental, lesson and tour operator with three waterfront locations in Vancouver, BC.
Ladner brings over 40 years of outdoor industry experience and knowledge to the class. He has worked in product design, global manufacturing, distribution and sales for the windsurfing, diving, military, sailing and kayaking industries. This blend of real world experience is an excellent complement to the academic demands of Capilano University.
I have been an outdoor educator and guide for over 25 years, primarily in the ocean kayaking field. I have organized tours to dozens of different locations around the globe. I currently train Paddle Canada instructors for various companies around BC. Combining outdoor education with the practicalities of operating a successful business lend an interesting perspective to the classroom.
Chair, Program Development Committee, Paddle Canada.
Examiner, ROC(M) VHF radio.
Instructor, Level Two Skills, Paddle Canada.
Instructor Trainer, Level One Skills, Paddle Canada.